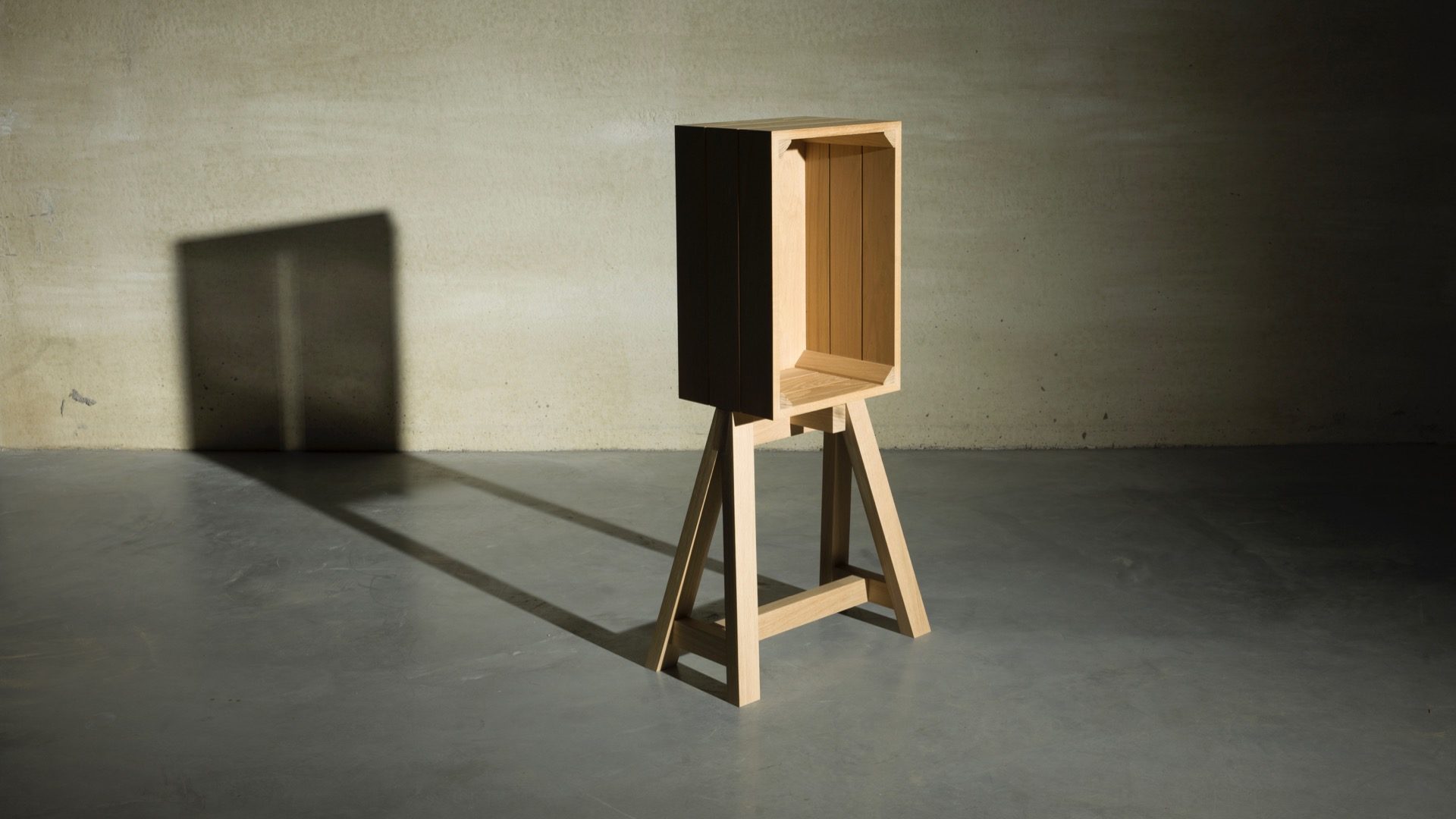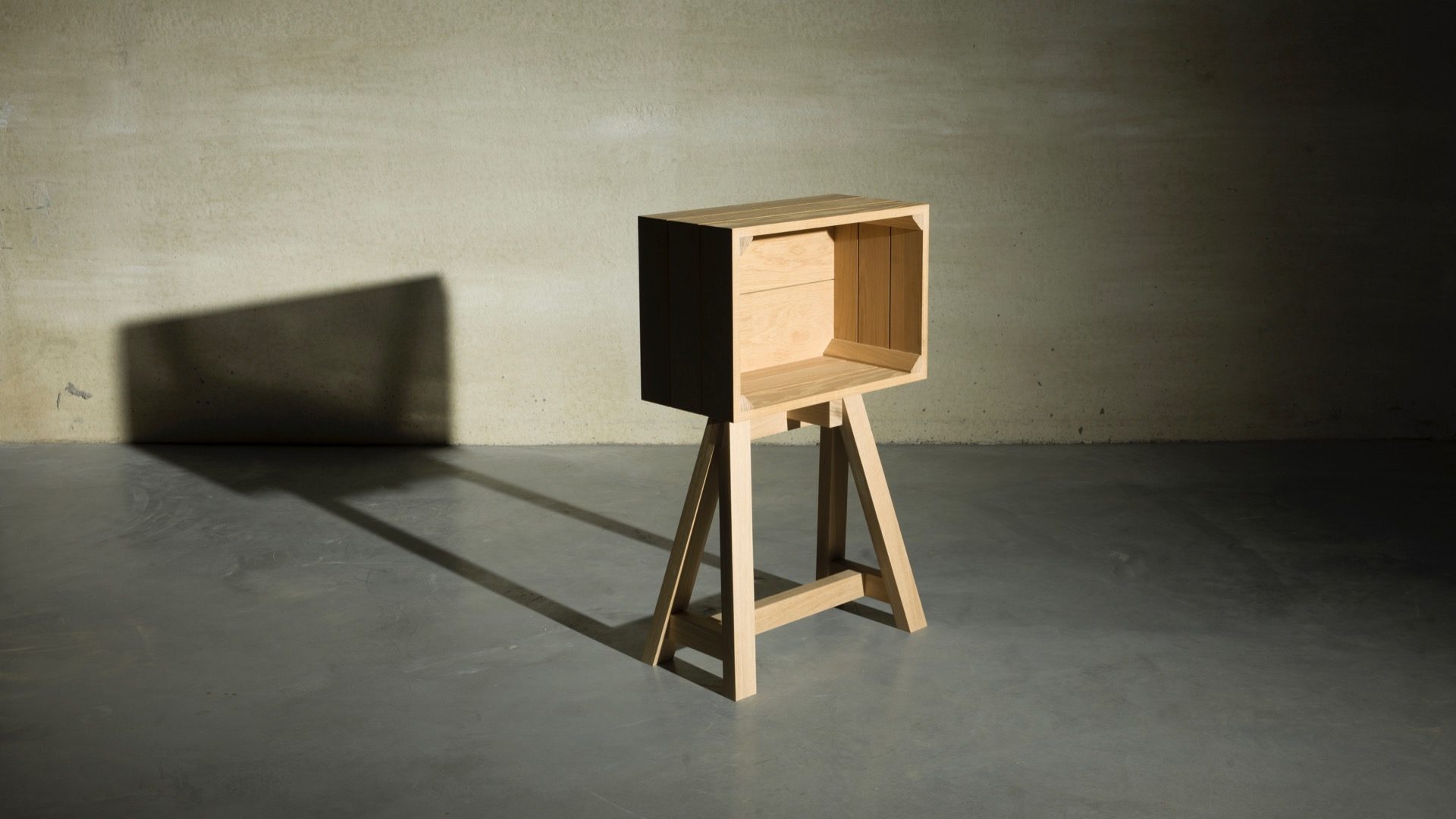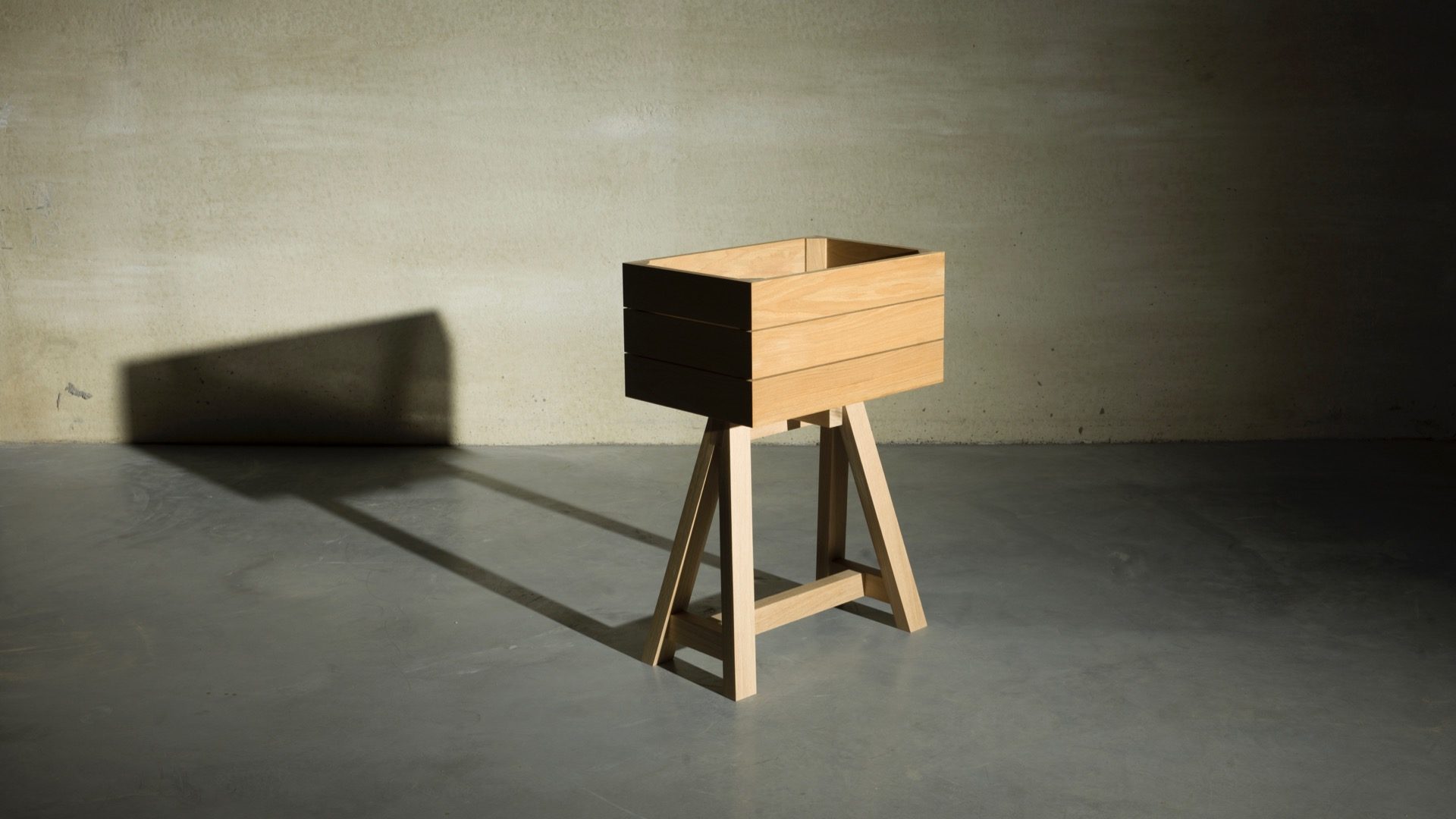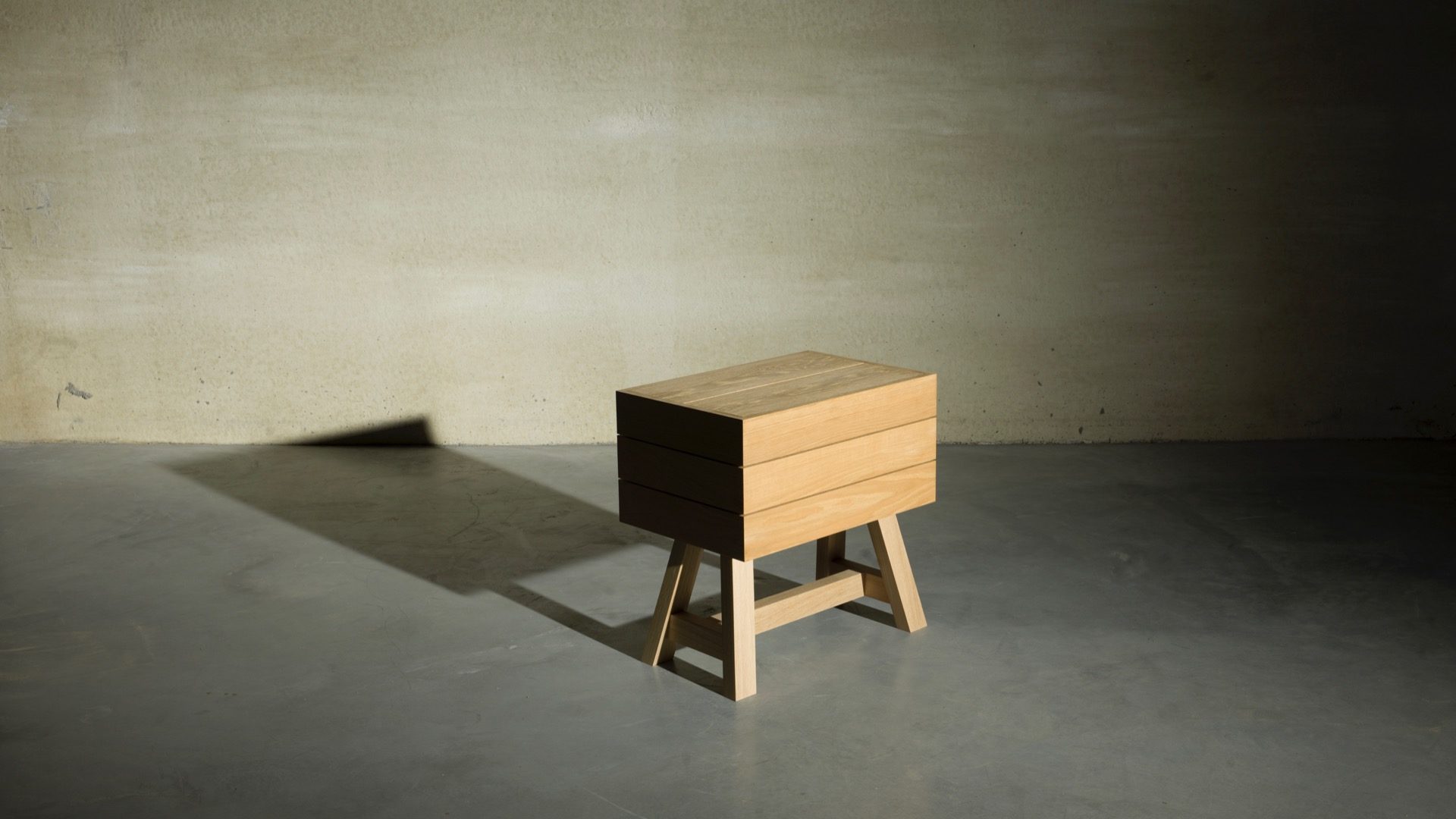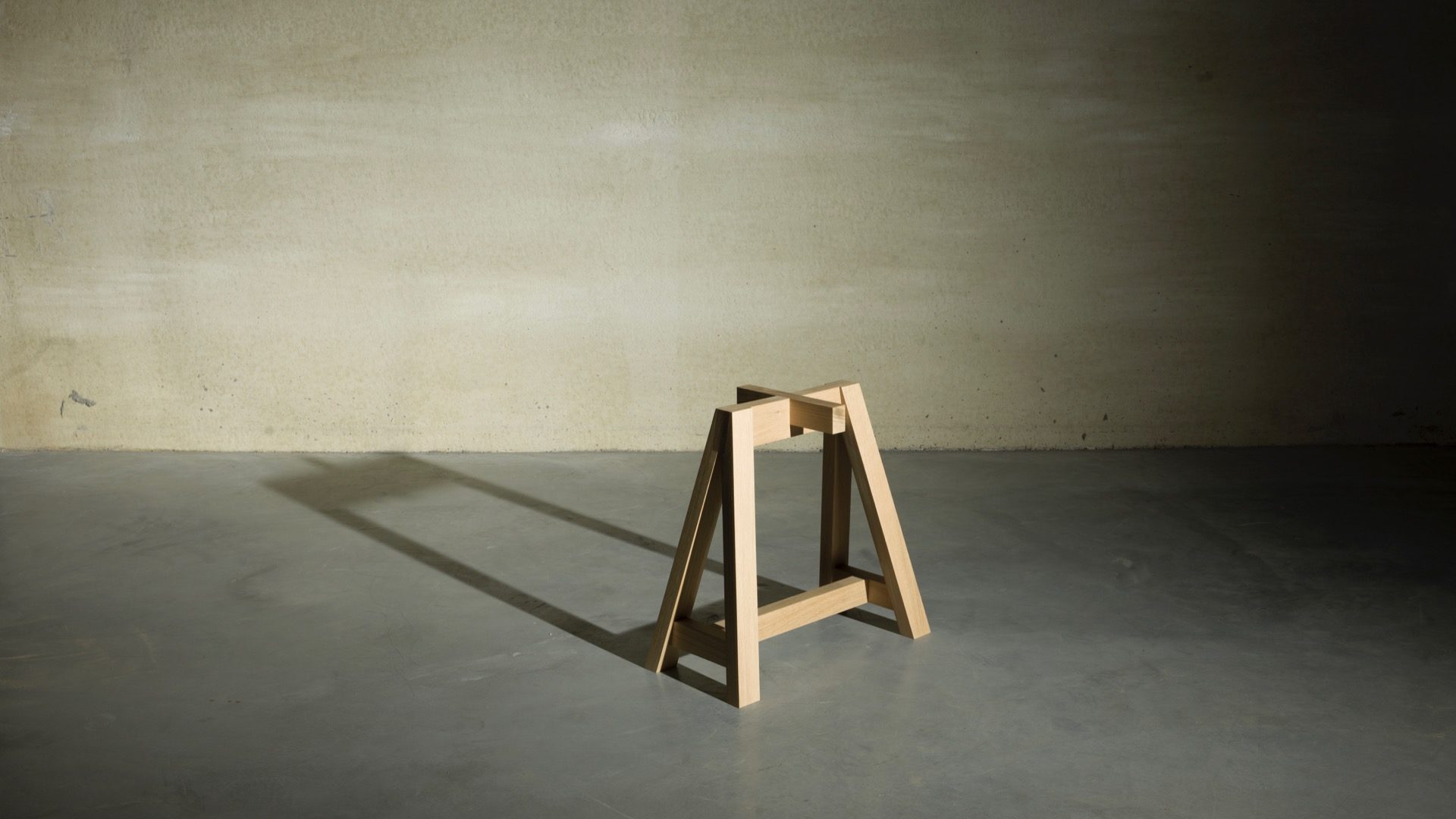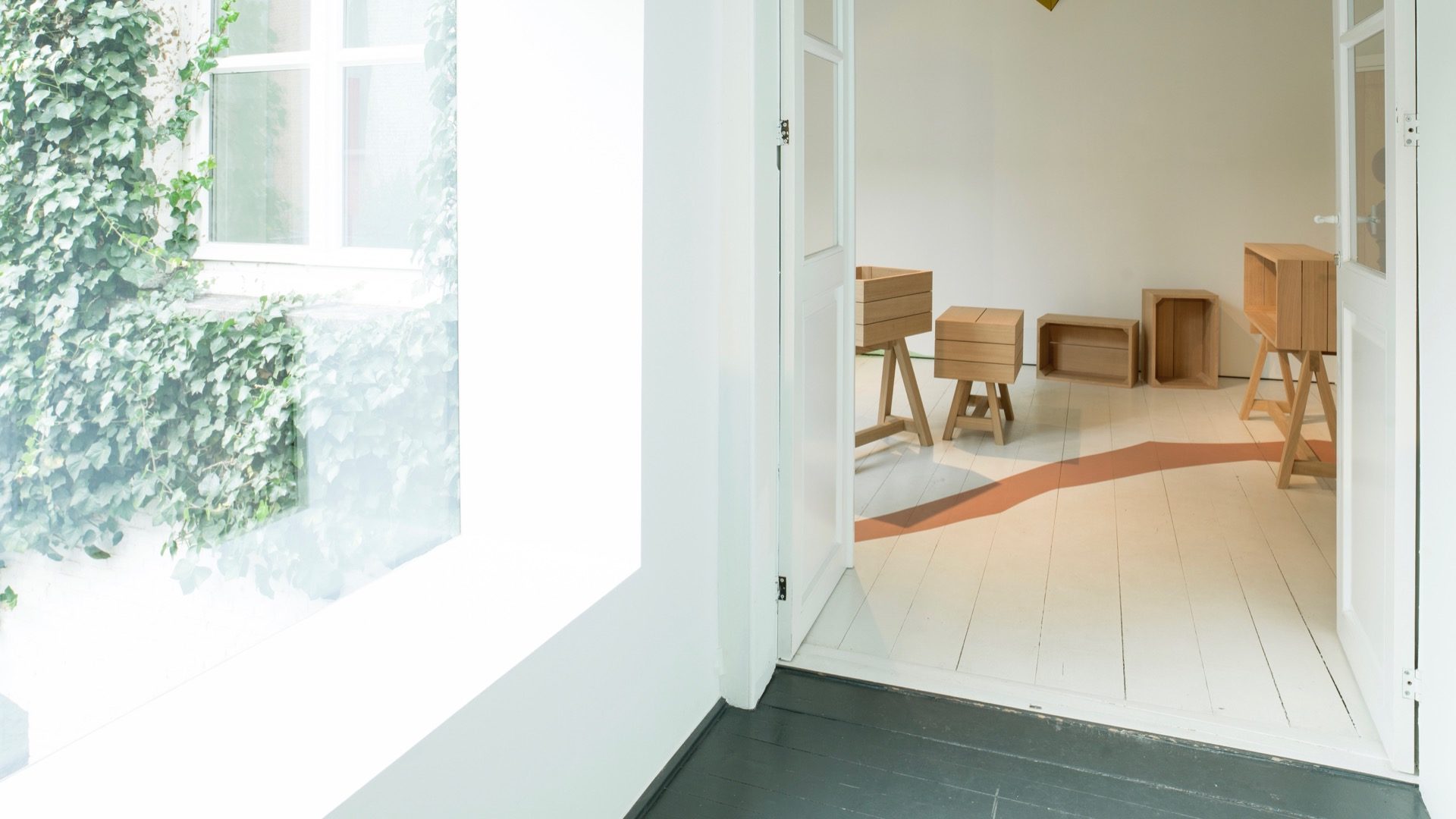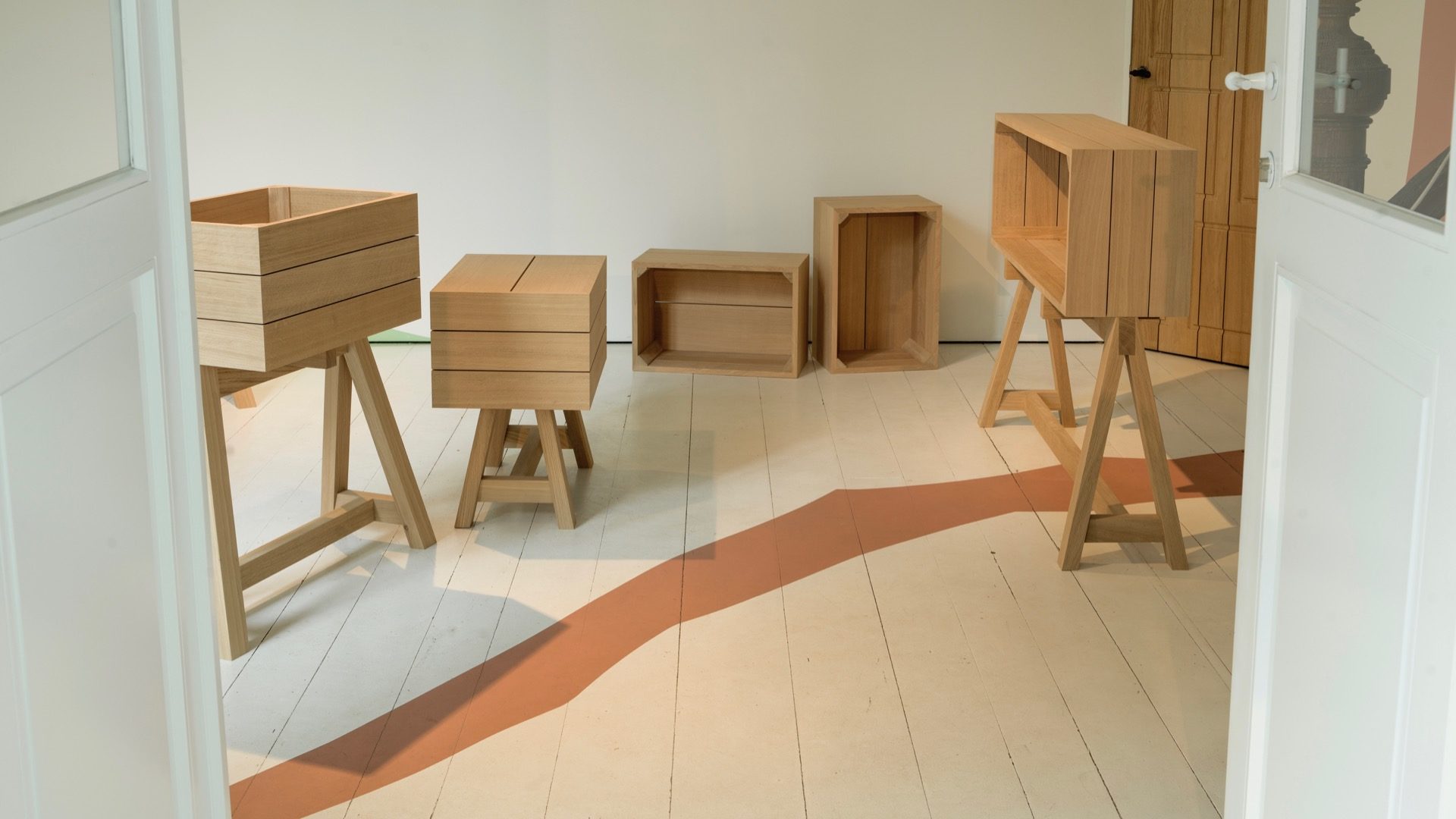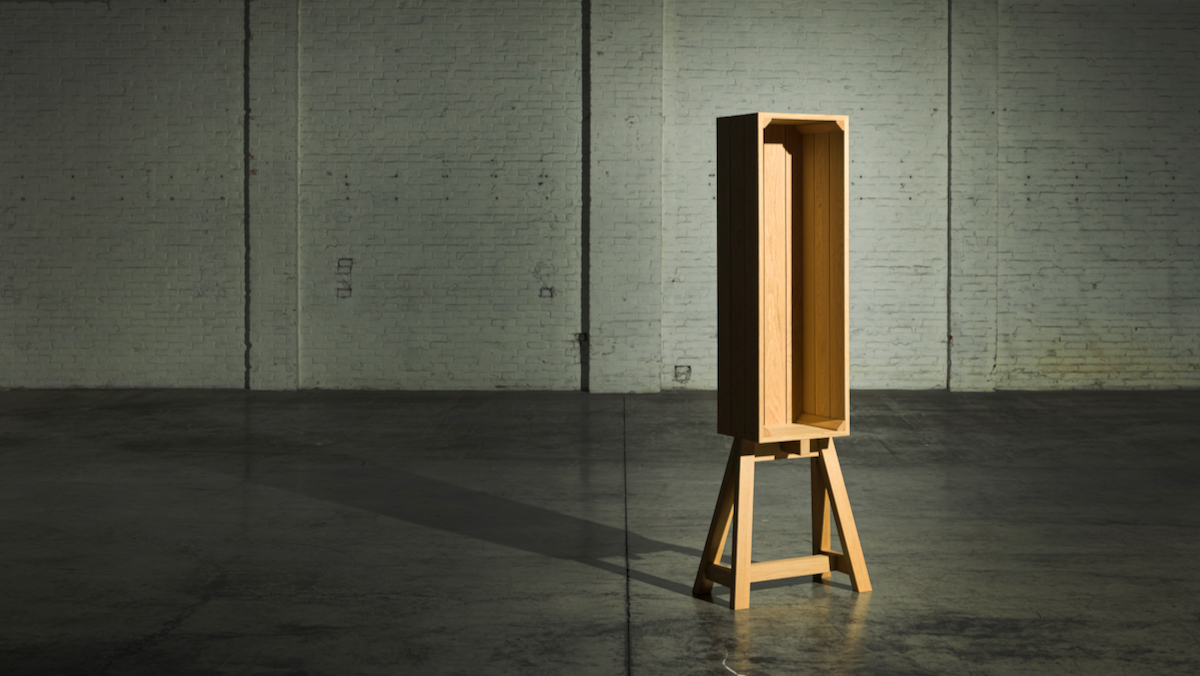 Buy
Info




Trestle1+Crate3
Trestle1 and Crate3 combine full of beauty. Many combinations are possible.
Trestle1 by Casimir is a singel carrier. By crossing the support beam of the trestle with an extra beam, a single trestle can carry.
For Crate3 the industrial use of wood is again the source of inspiration. Here Casimir finishes an industrial wooden fruitbox in his favorite material: luxurious massive wooden oak. The paradoxical result is a poetic object that has no place in the world of industry, nor in traditional furniture making.
solid European oak / FSC-certified
natural finish
Trestle1 / 62 x 31 x 60 cm (small) or 82 x 31 x 60 cm (medium) or 142 x 31 x 60 cm (large)

Crate3 / 60 x 40 x 30 cm (small) or 120 x 40 x 30 cm (high) or 60 x 80 x 30 cm (big)
photography: Jean Van Cleemput
Small furniture