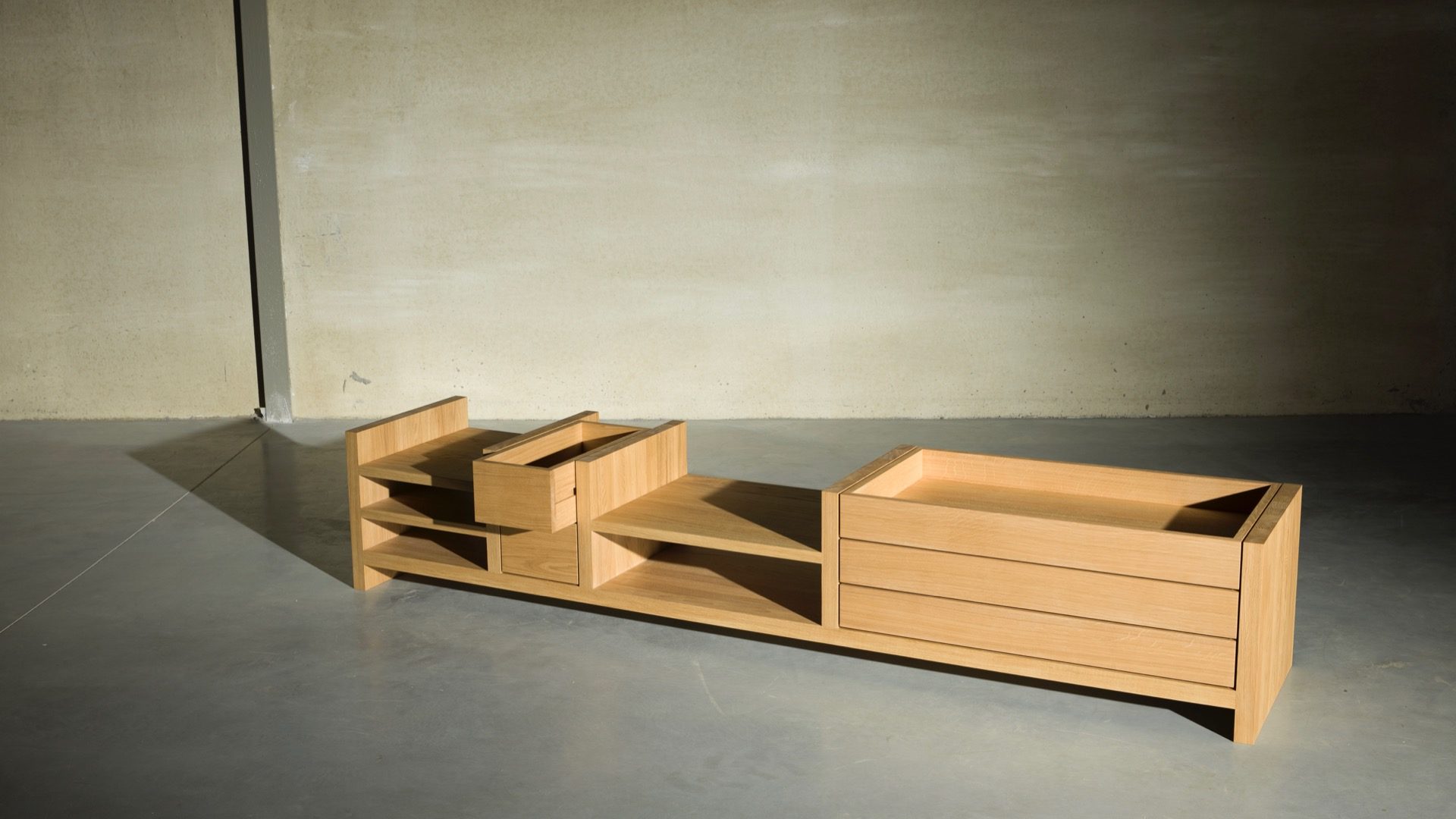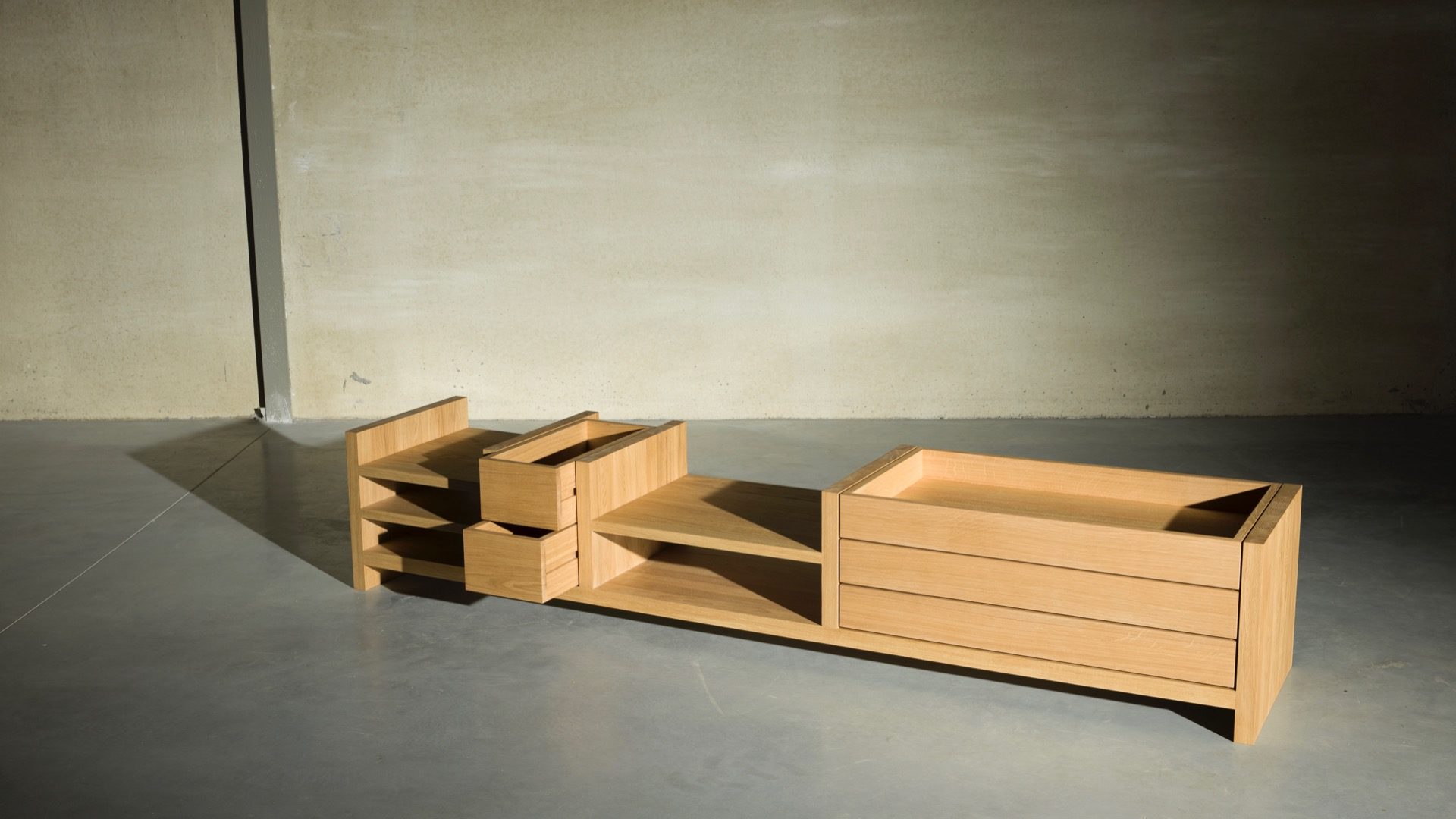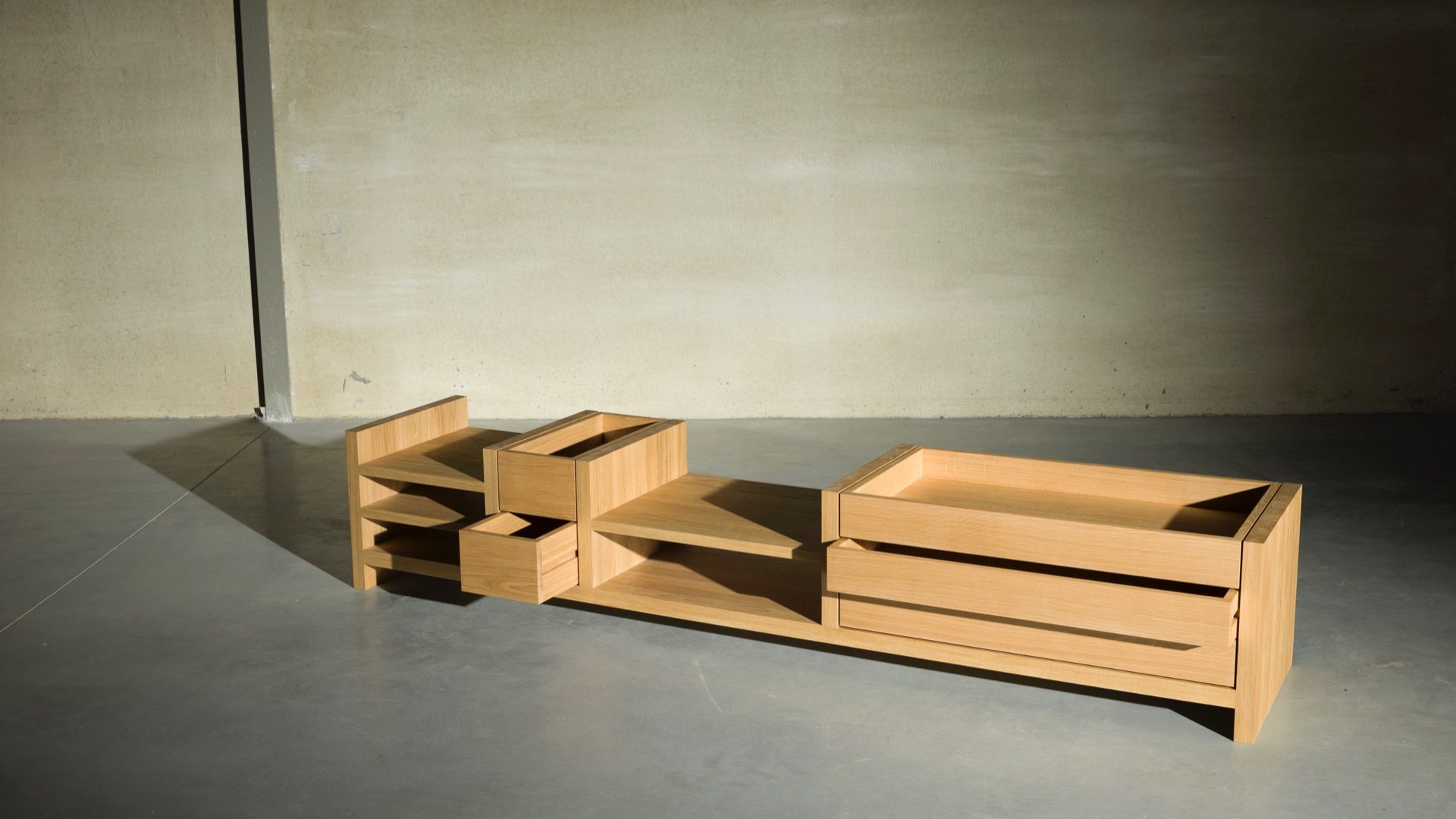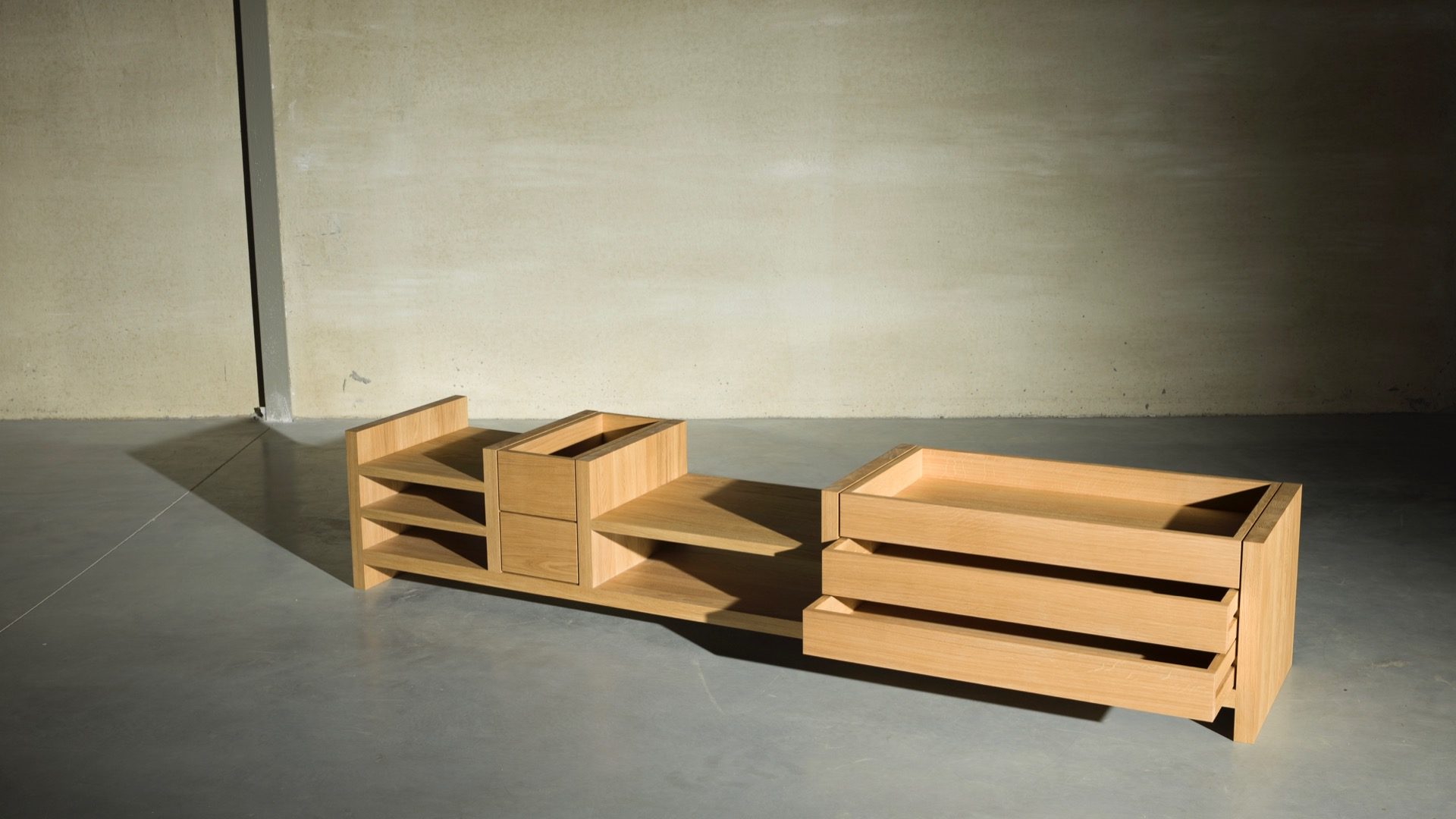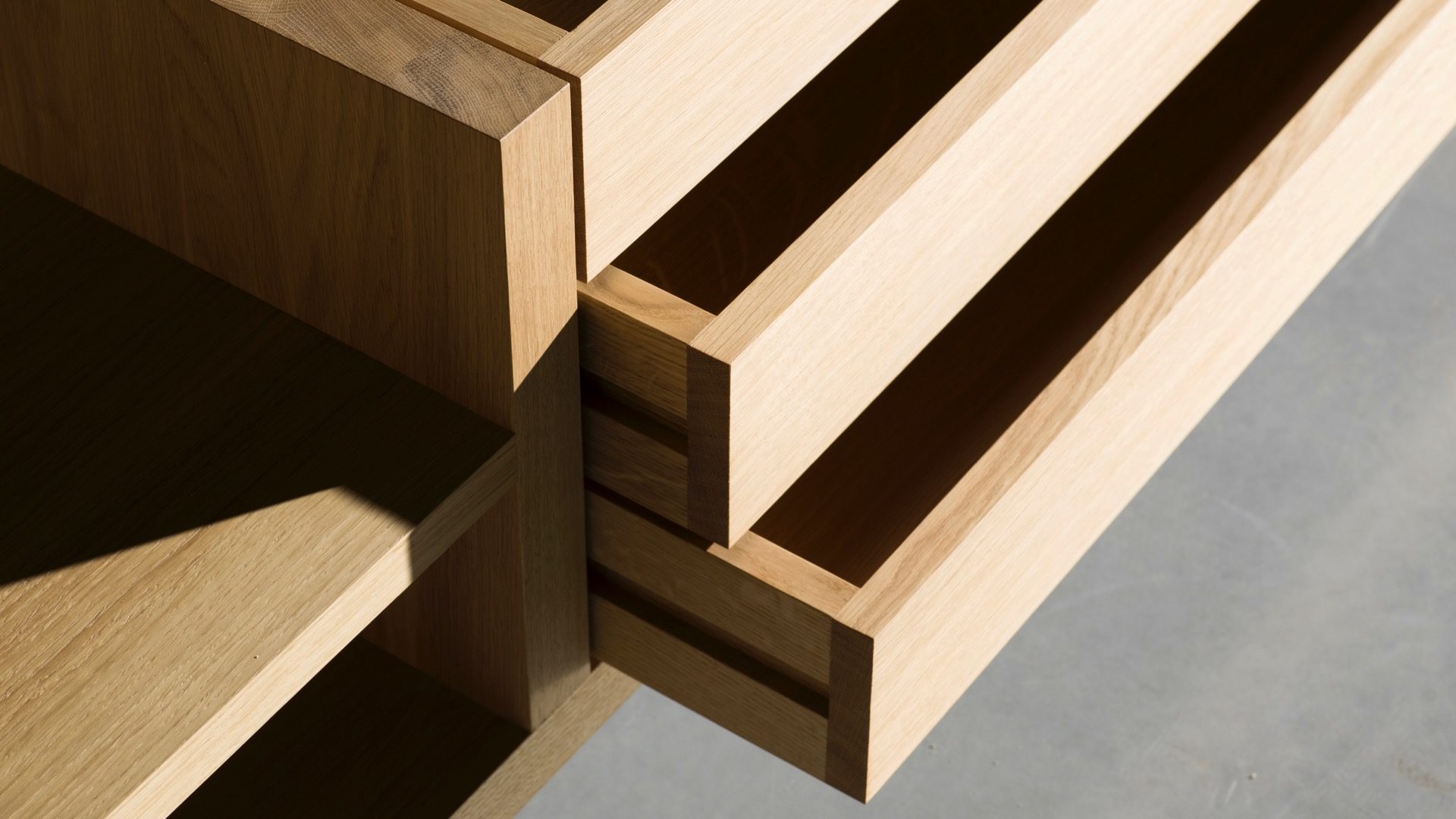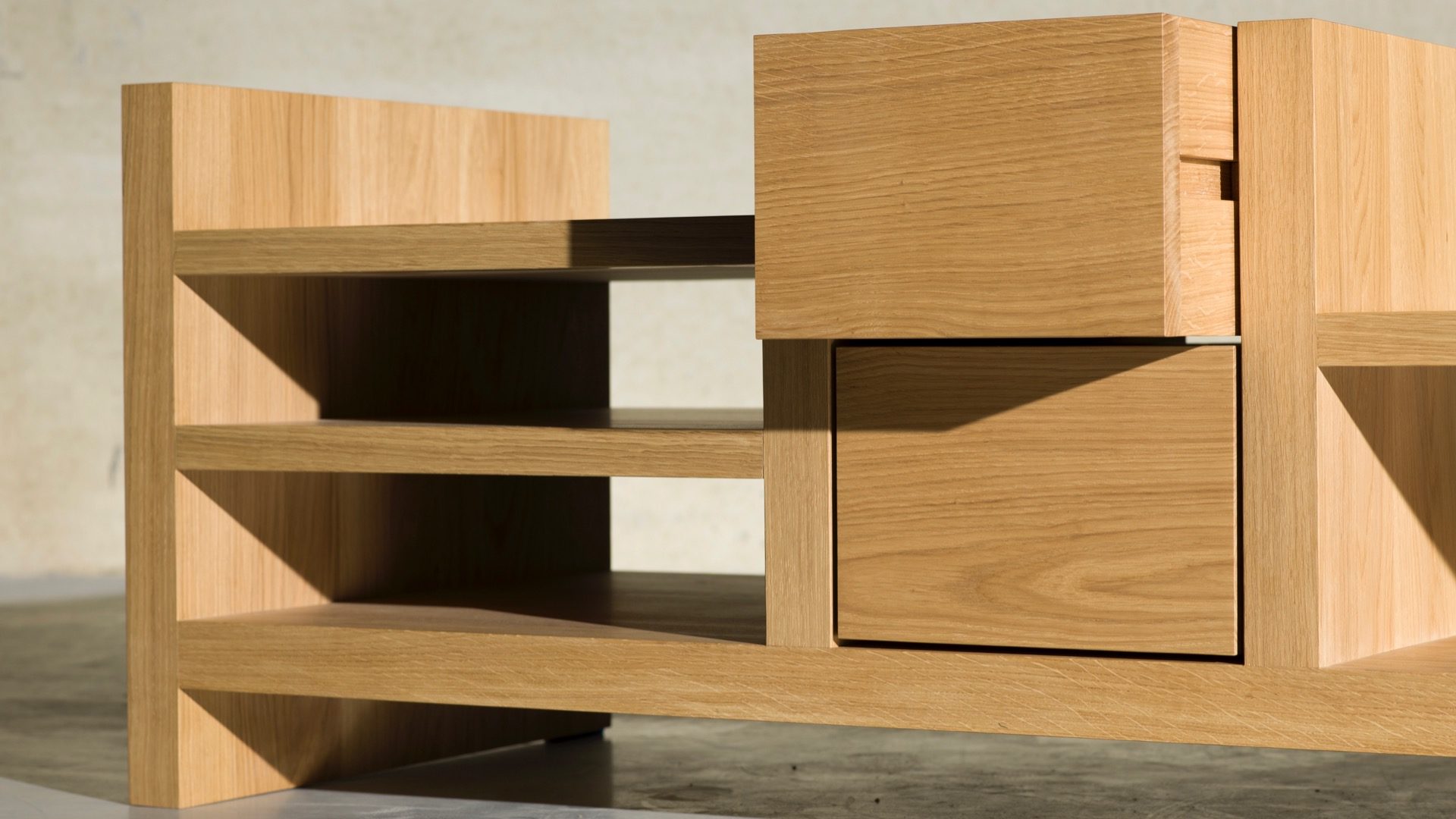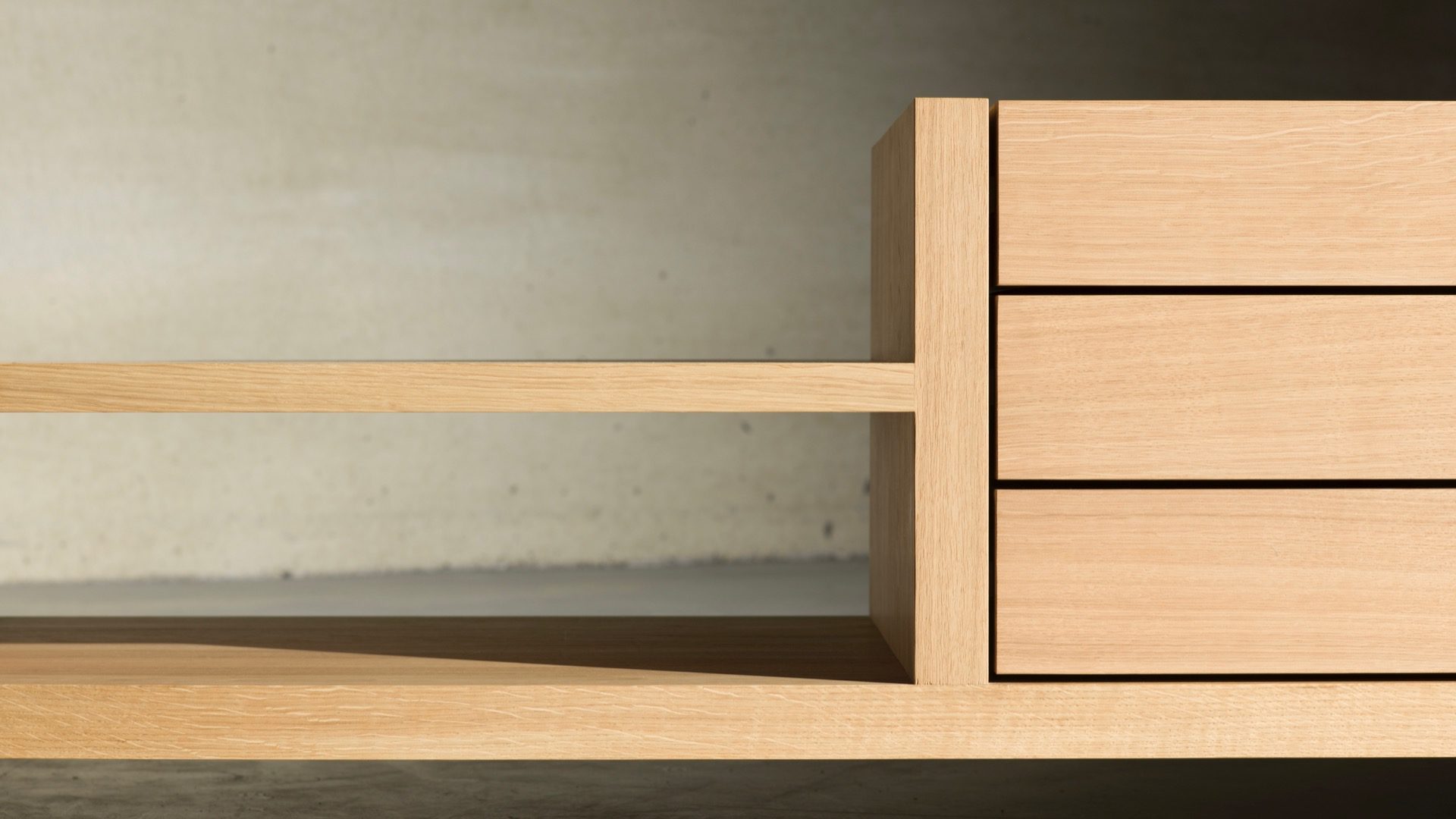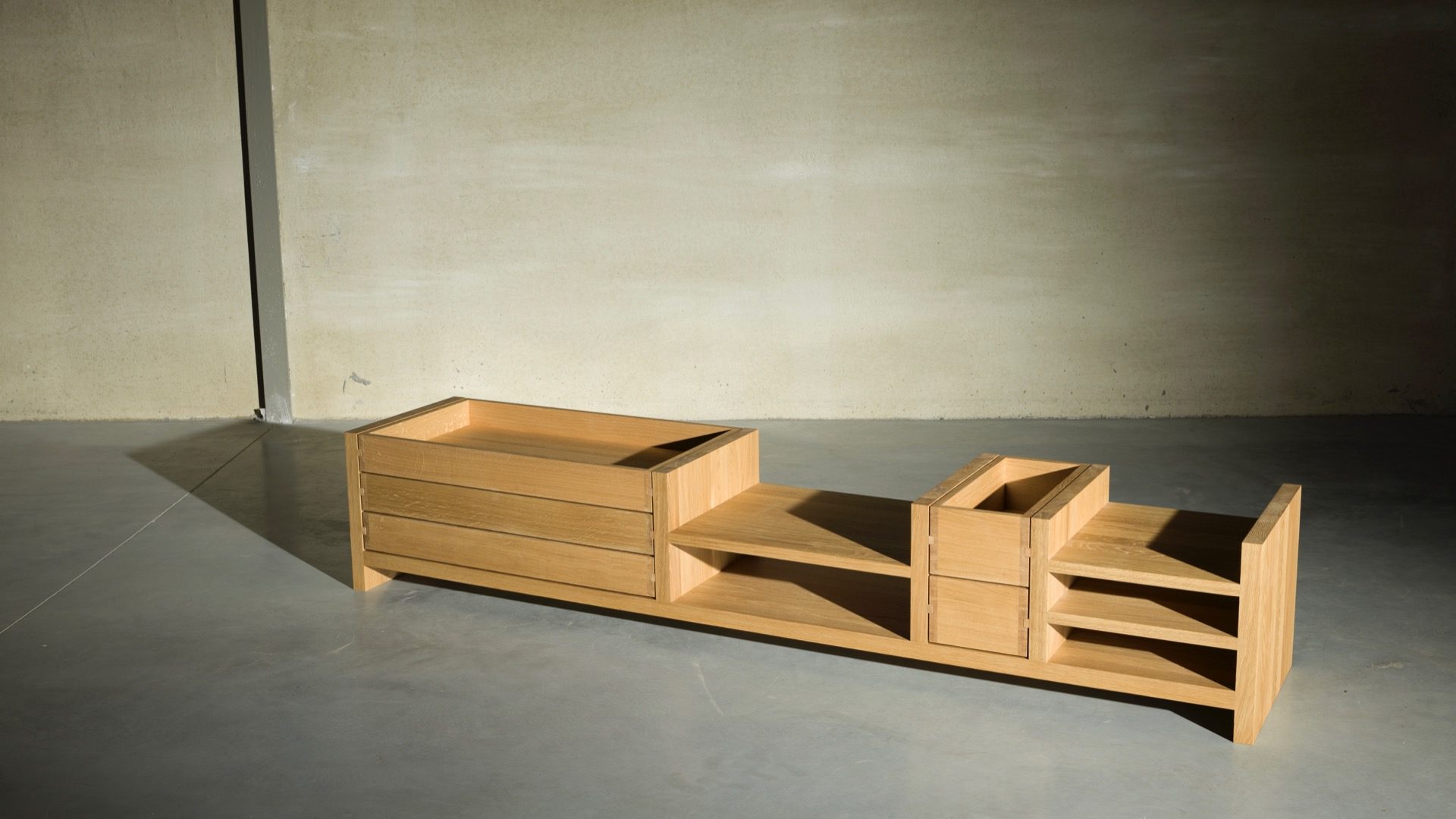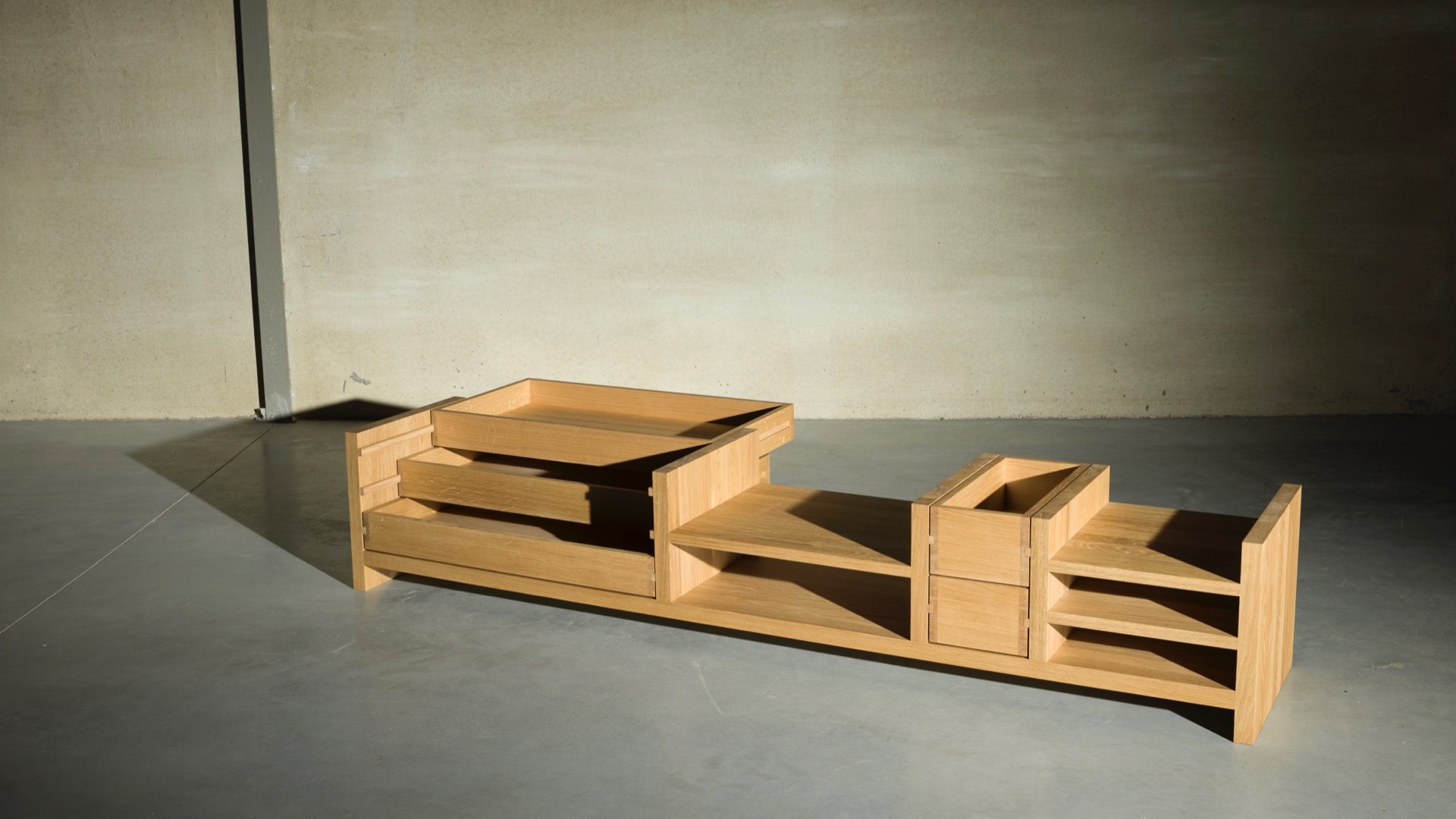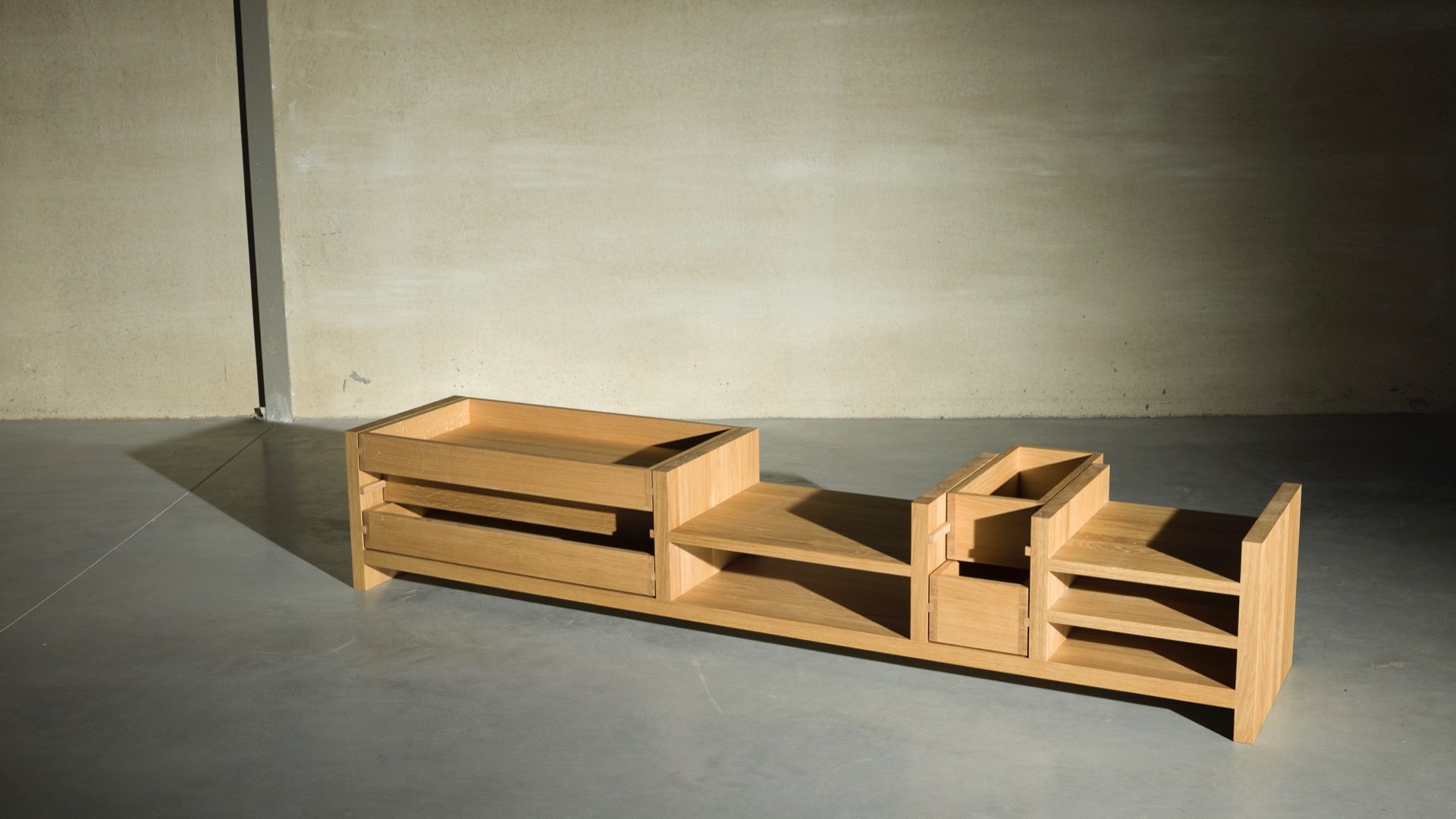 Info




NakedDressoir
Casimir doesn't like the cosmetic fronts and tops which hide the (often bad) construction of traditional furniture. Here he reduces a traditional piece of modern furniture, a low cupboard, to its essence. He does so by omitting the top and by using the drawers as shelves and thus combining the functions of slides and shelves as a, non-closed but open, closet.
solid European oak / FSC-certified
oiled finish
260 x 54 x 48 cm

Limited edition of 8 pieces + 2 a.p.
photography: Jean Van Cleemput
Limited