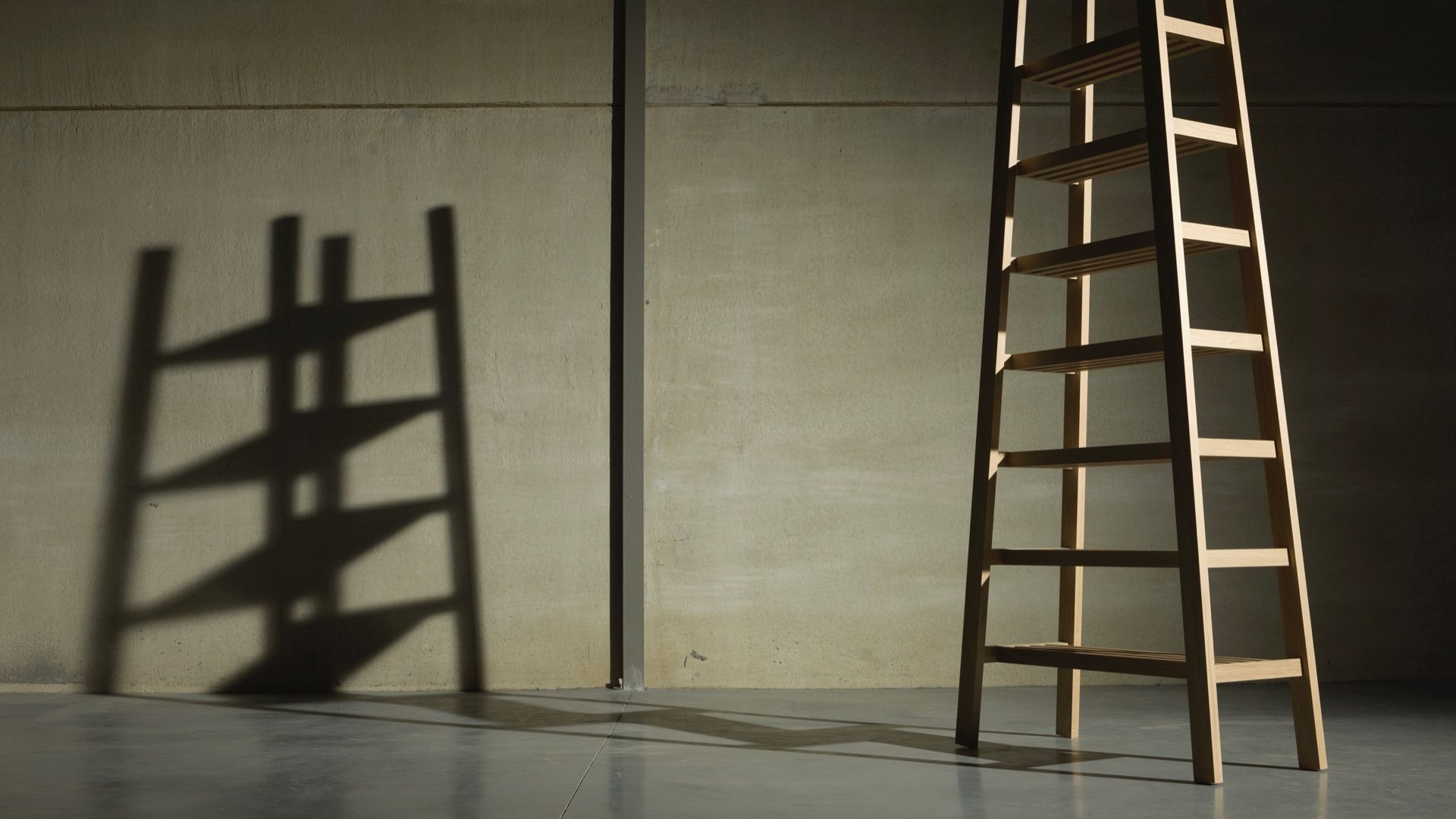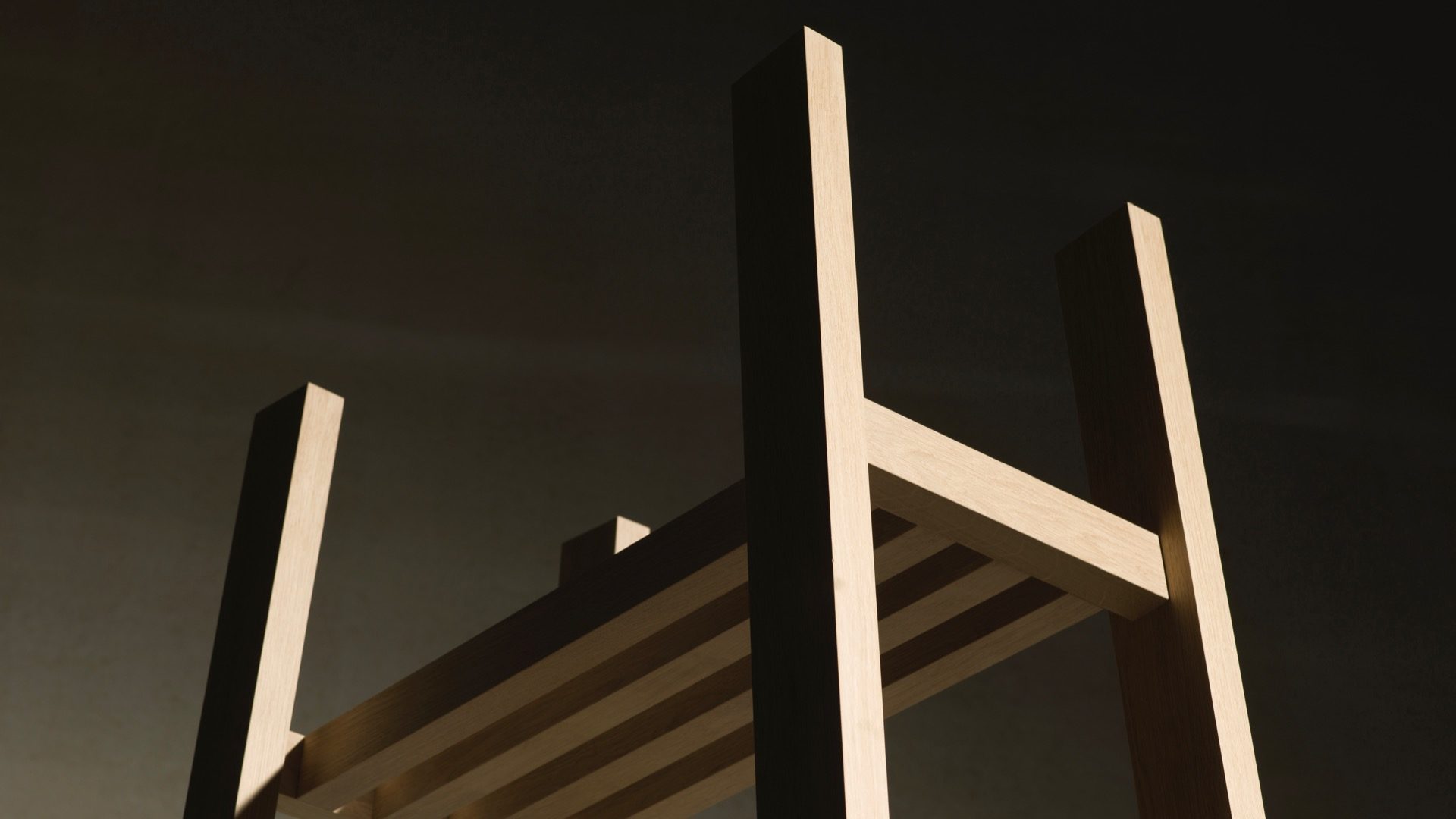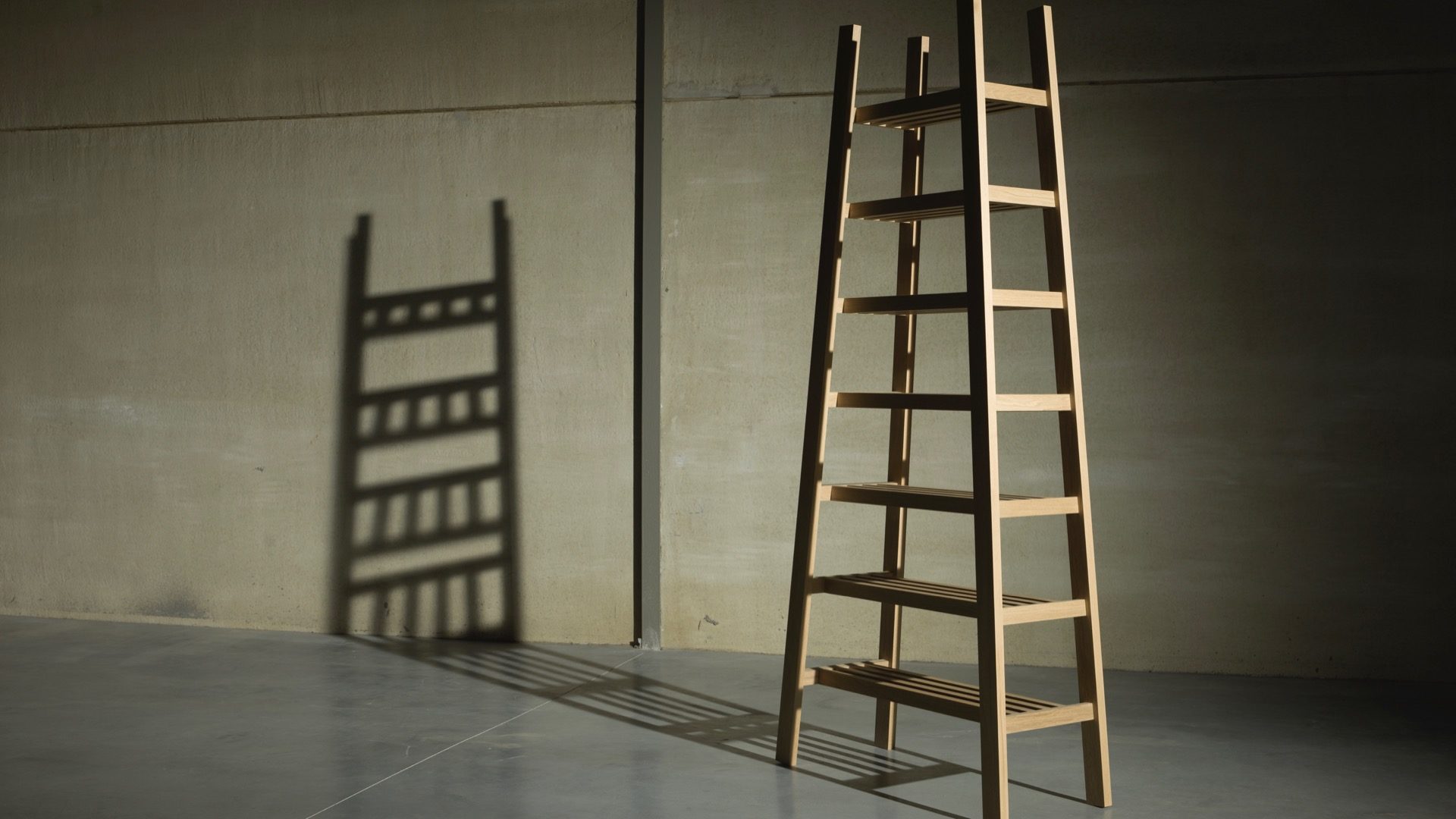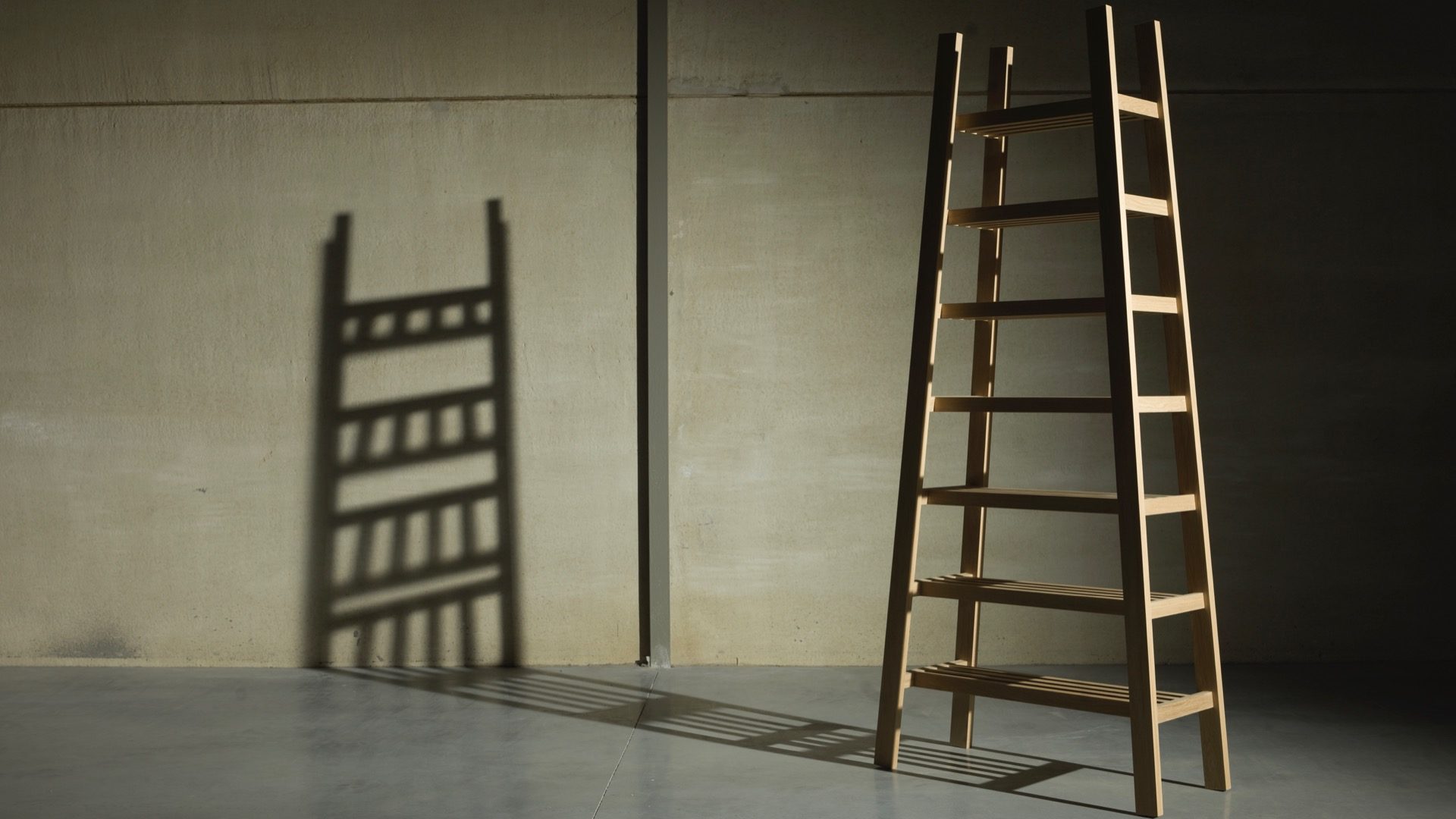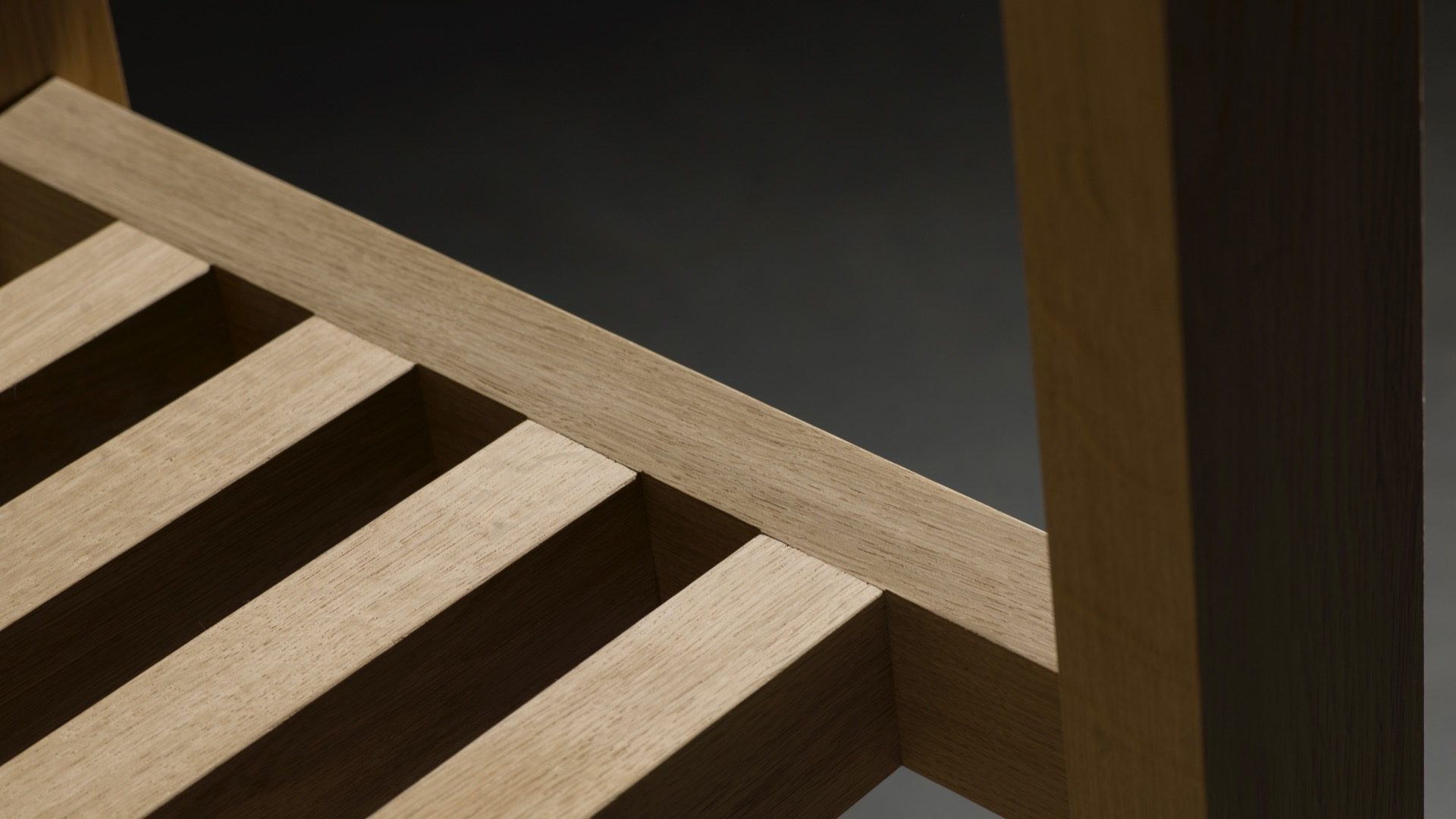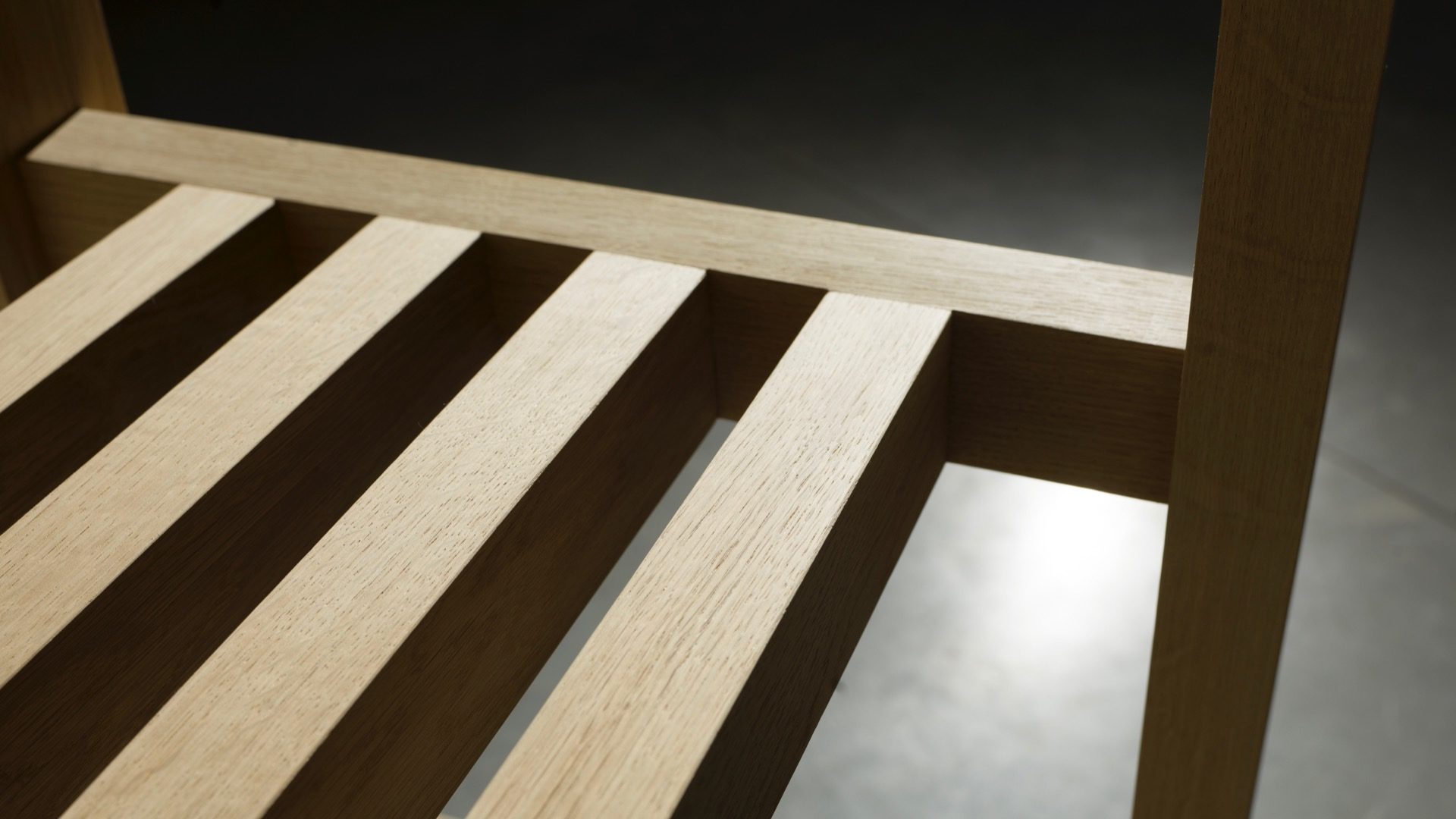 Info




LadderRack2
Casimir doesn't just combine closets and racks, or closets and ladders, but also racks and ladders. Here he combines a rack with two ladders that are integral part of the construction, while giving easy acces to the topshelves of the rack. 'Ladderrek / rekladder' is one of Casimir's most impressive hybrid objects with a monumental appearance.
solid oak (natural/no finish)
130 x 57 x 297 cm

Limited edition of 8 pieces + 2 a.p.
photography: Jean Van Cleemput
Limited