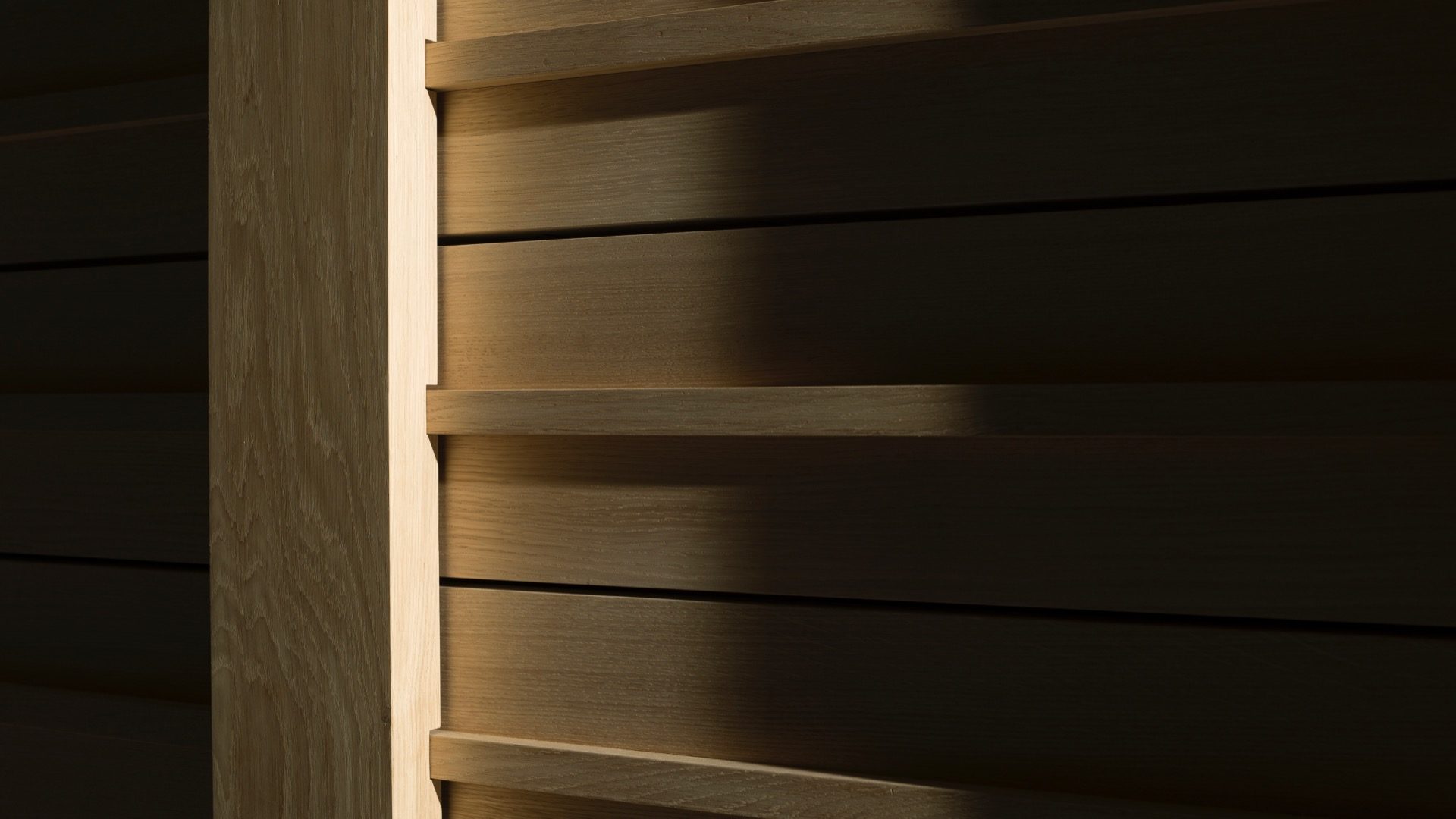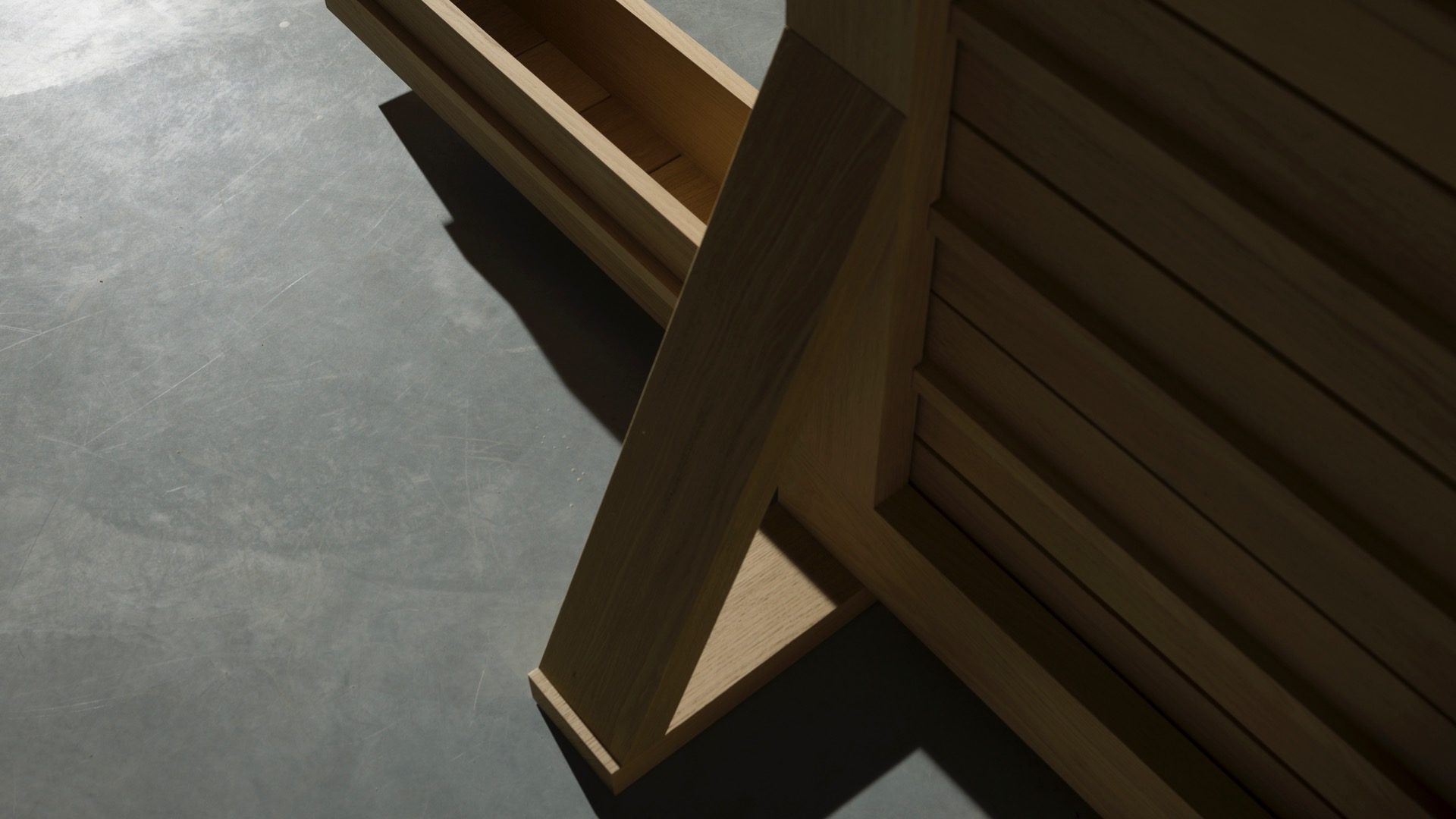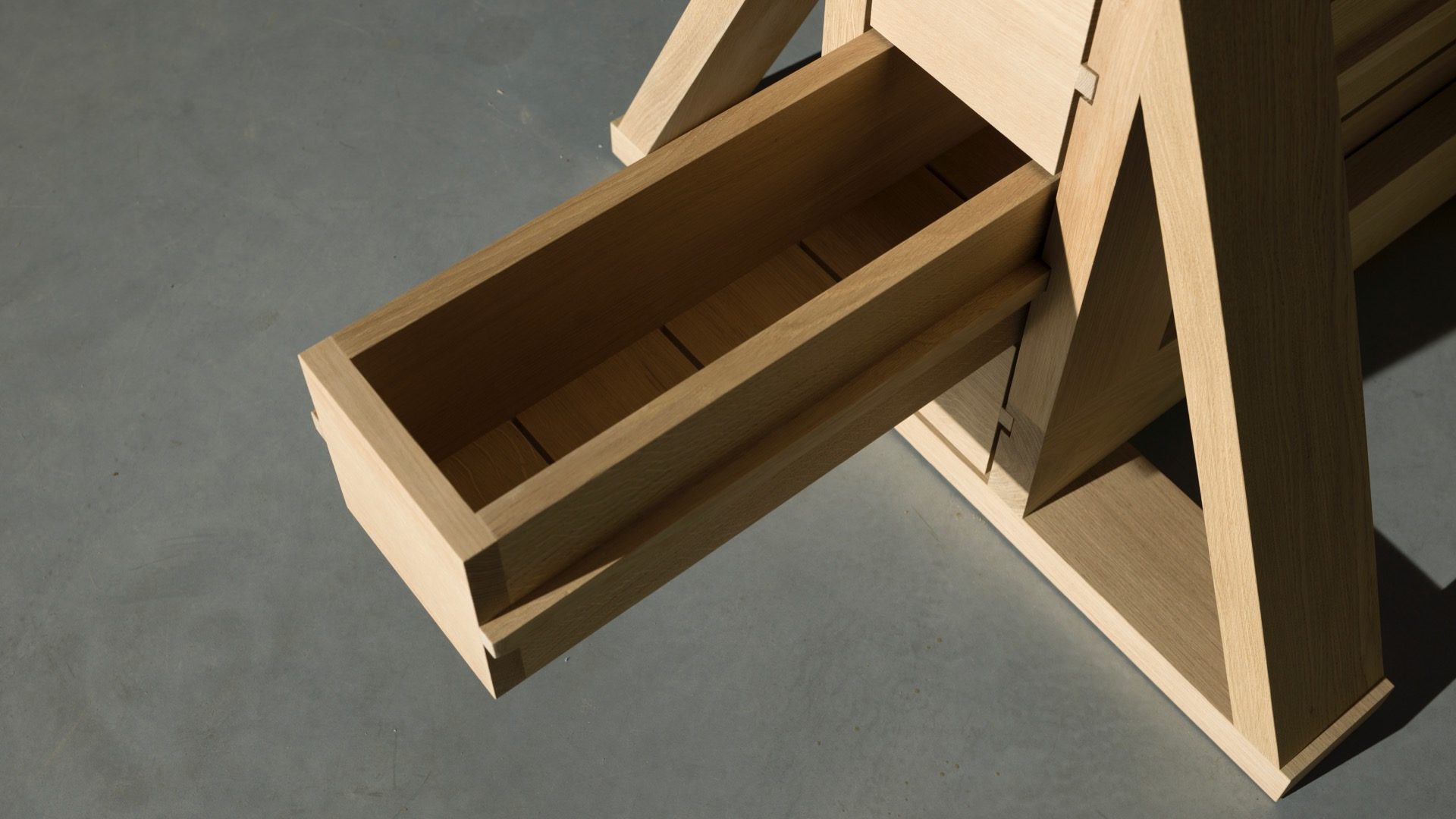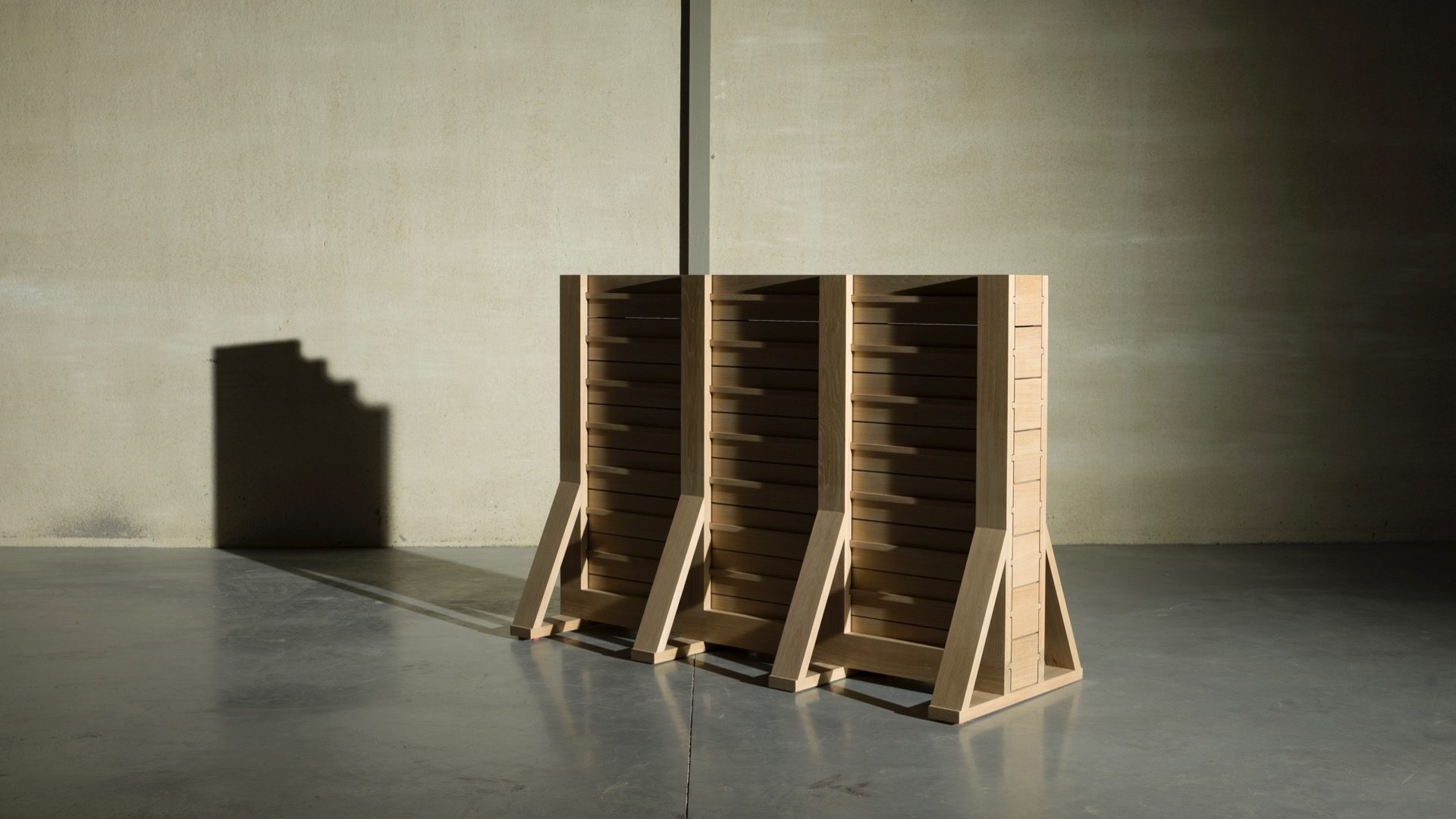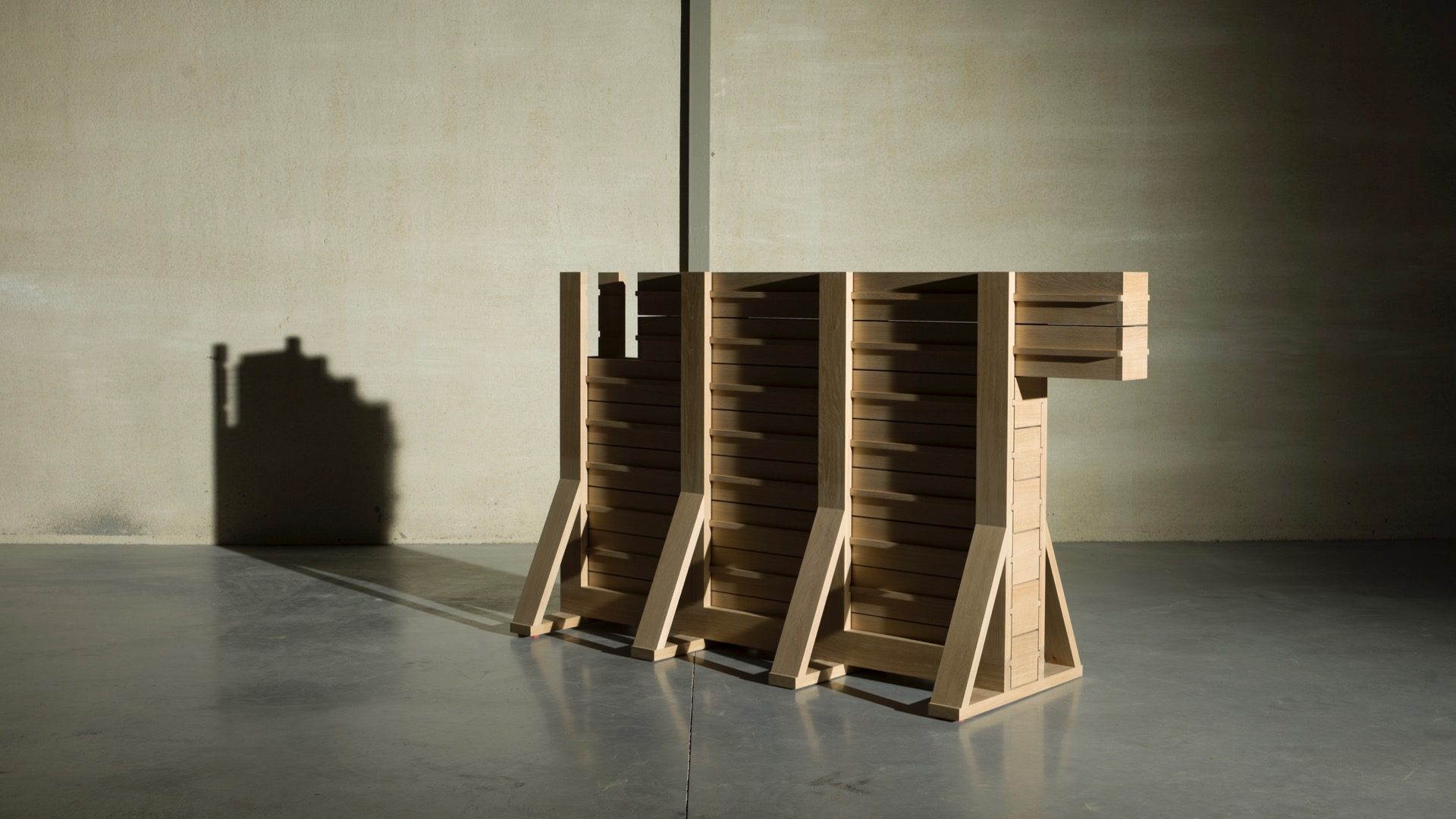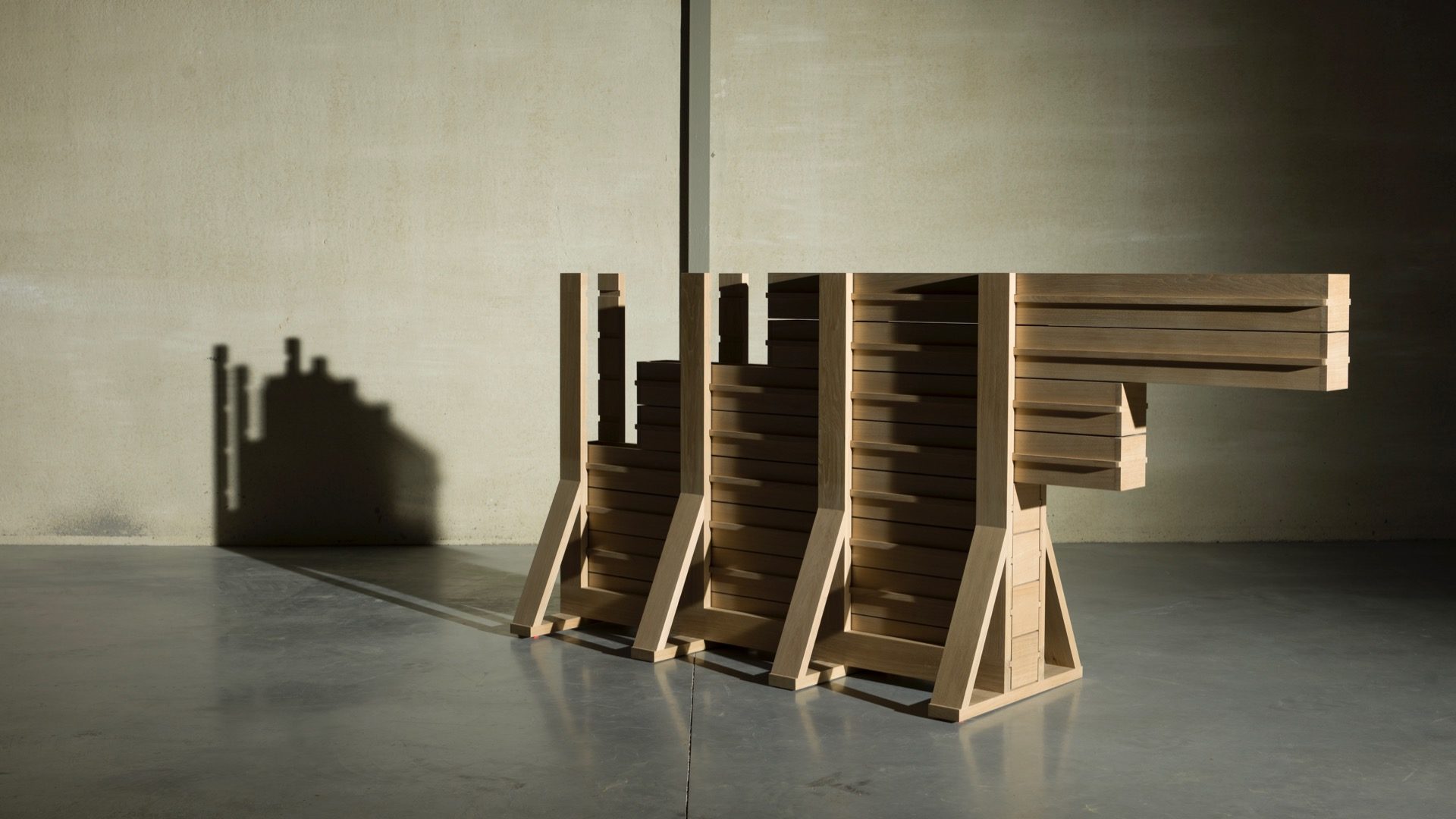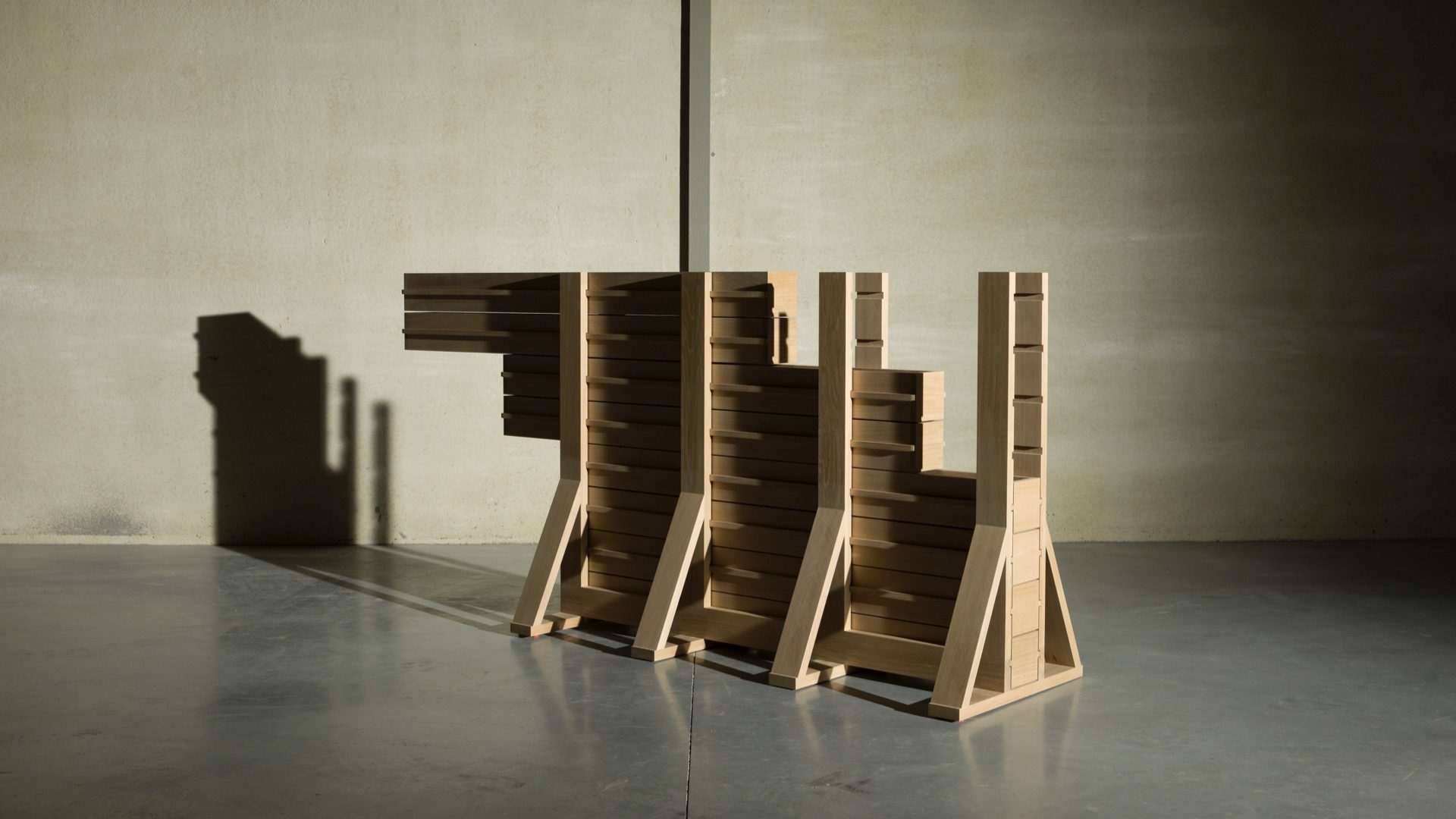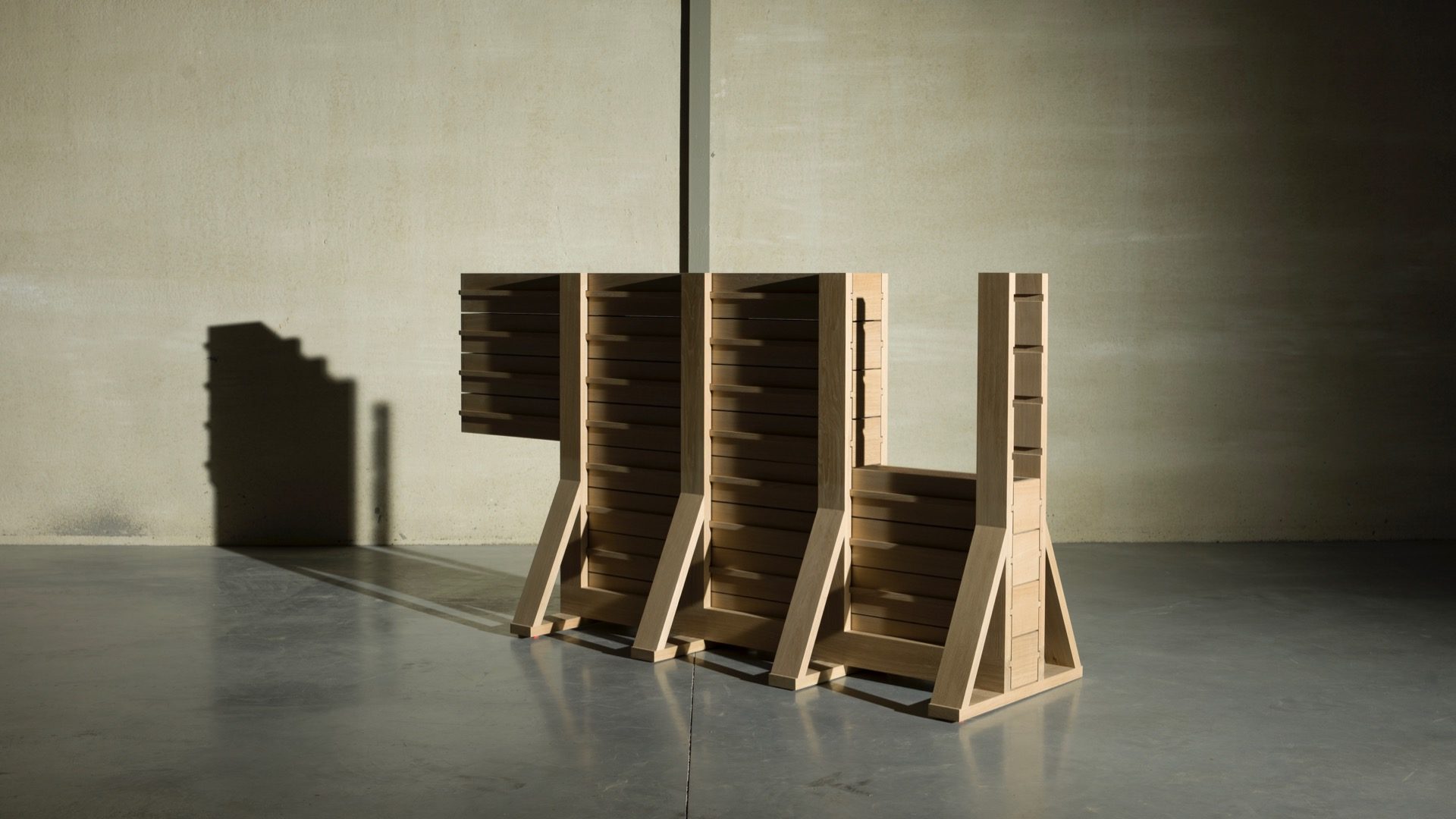 Info




Bridge
Casimir likes to borrow techniques from industry or architecture. Here he constructs an imposing bridge, supported from the outside (a technique borrowed from bridgebuilding, but never used in cabinetmaking), consisting of large slides. These can be pulled out on both sides to form an imposing object which dominates the space it is in.
solid European oak, natural finish
210 x 82 x 144 cm

Limited edition of 8 pieces + 2 a.p.
photography: Jean Van Cleemput
Limited