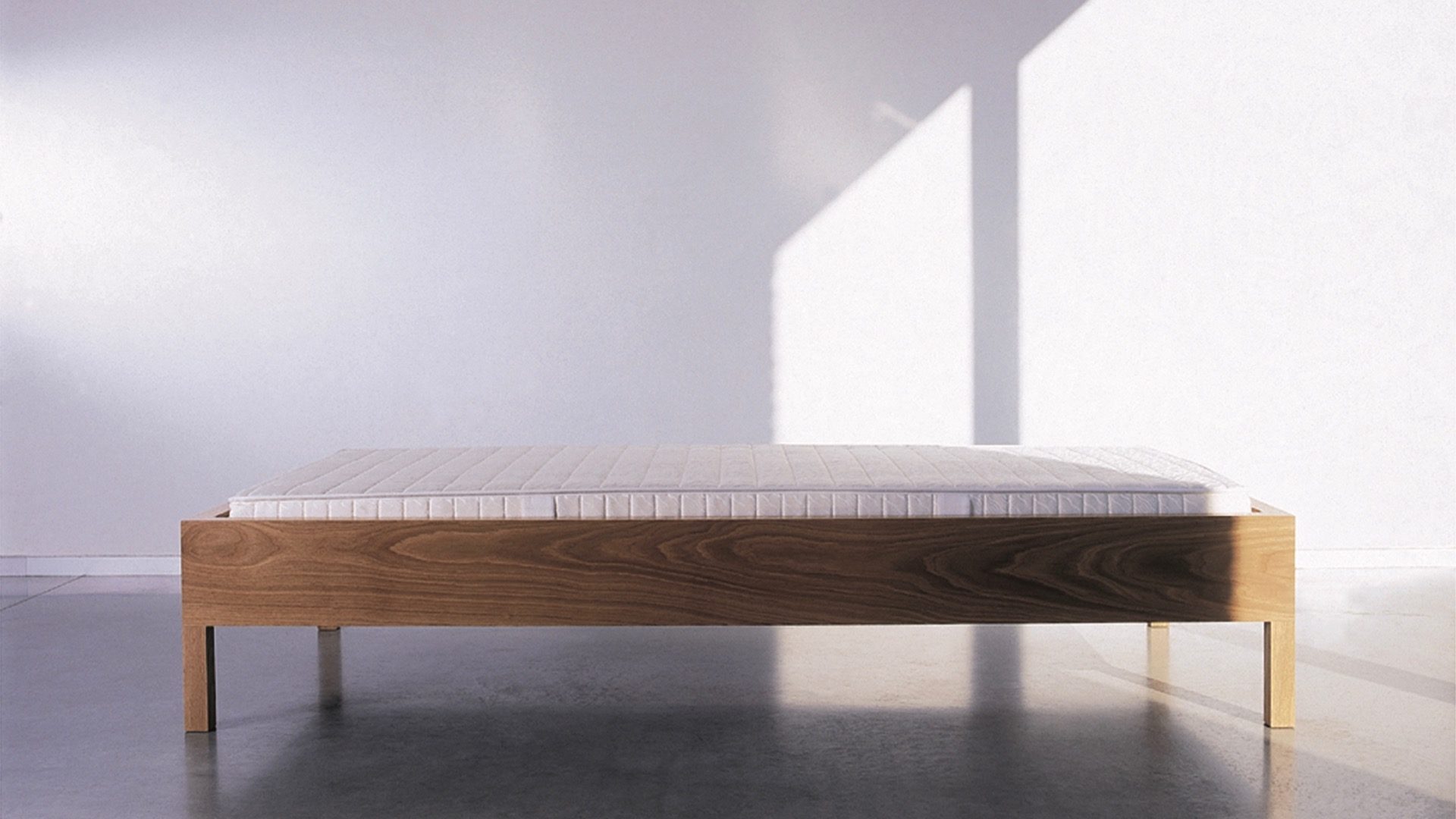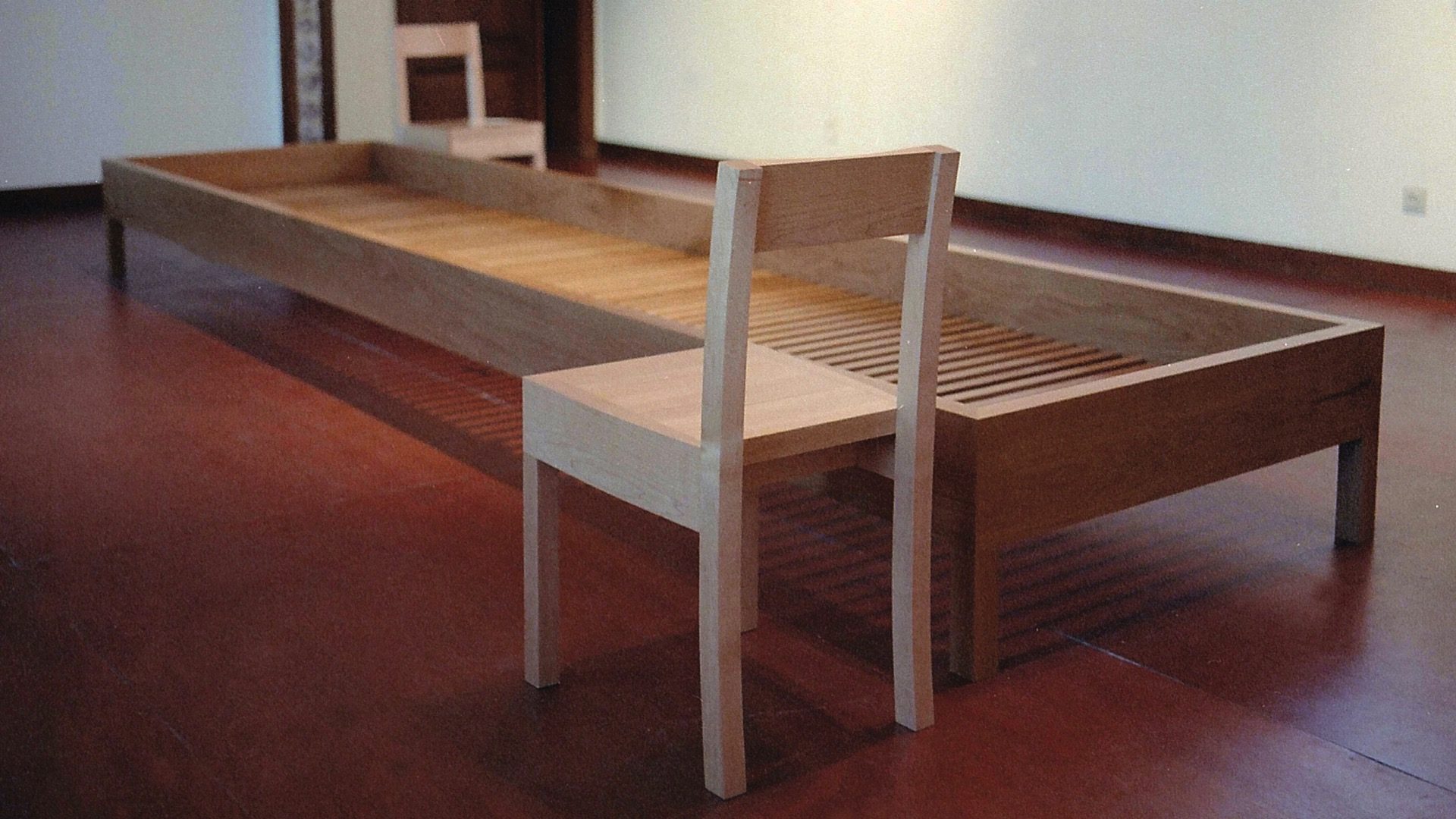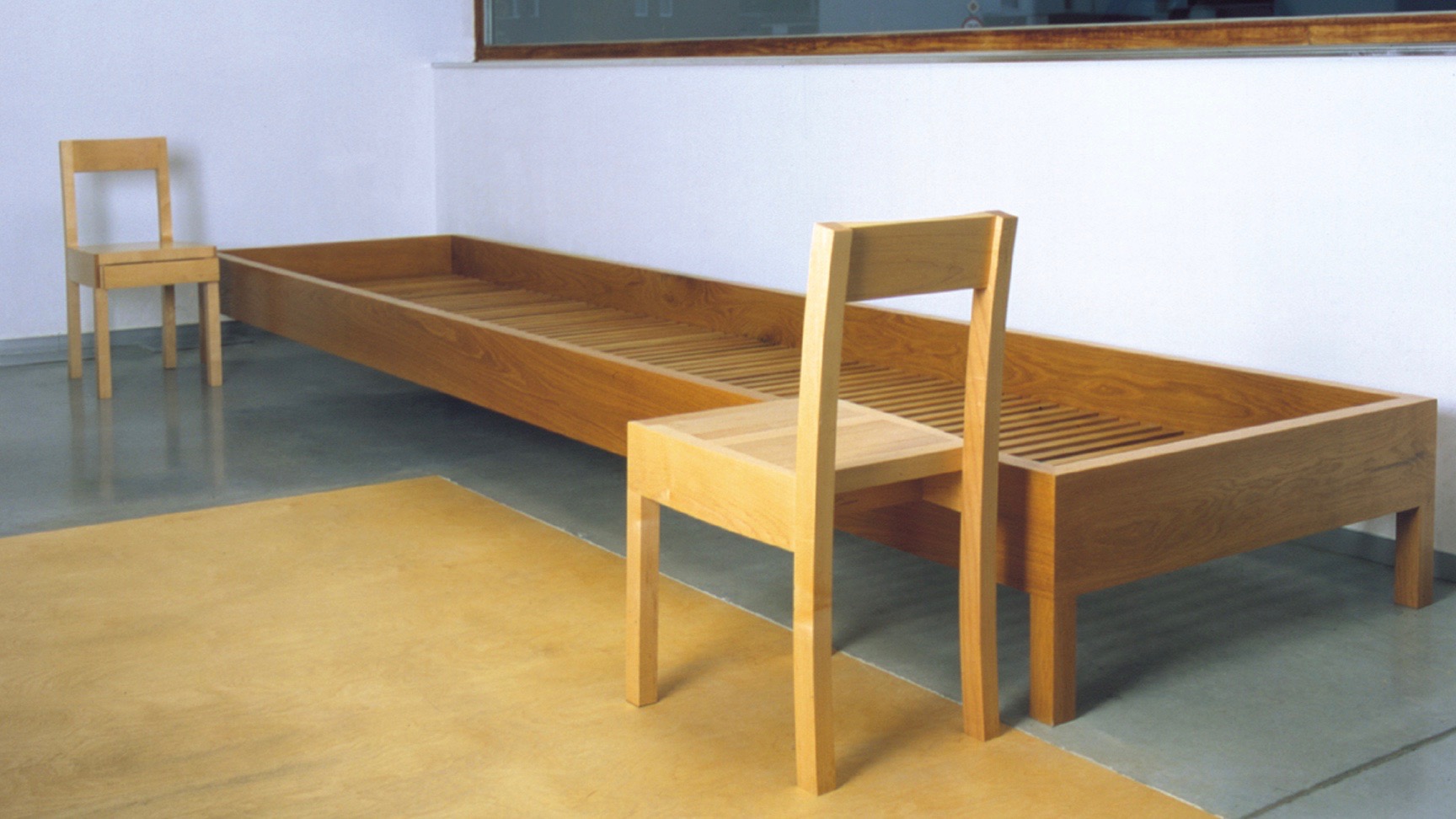 Buy
Info




Bed1
The conventional bed construction: a frame, a slatted base to support the mattress(es) and legs to place the mattress(es) to a certain height.
By using the solid wood in three directions, the classic construction is emphasized.
Bed1 and Max are similar constructed. As a result, they combine full of beauty. Three sizes : single, double-classic and double-long. The double-long version is a bed for 2 persons who sleep behind each other.
solid European oak / solid walnut
oiled finish
210 x 100 x 40 cm / single
210 x 190 x 40 cm / double-classic
410 x 100 x 40 cm / double-long
can be customized
photography: Annick Geenen & Anna Leoni
Furniture